Videography
588 Free Film Contracts and Forms. Looking to make a film but need a little help with the paperwork?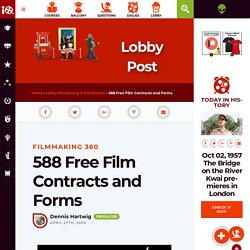 We've painstakingly searched the internets and collected 588 free forms and contracts to help get you started. Now before we start, everyone repeat after me: "THIS ARTICLE IS NOT A REPLACEMENT FOR PROPER LEGAL ADVICE" You probably won't need all of these forms for your production, but hopefully this article will remind you the "boring" parts of filmmaking are just as important as everything else. FILMSECRETS - Film Resource. The Creators Project | Radical Friend. RonDexter.com. Skhizein - short film by Jeremy Clapin. Having been struck by a 150-ton meteorite, Henry has to adapt to living precisely ninety-one centimeters from himself.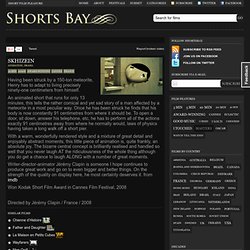 An animated short that runs for only 13 minutes, this tells the rather comical and yet sad story of a man affected by a meteorite in a most peculiar way. Once he has been struck he finds that his body is now constantly 91 centimetres from where it should be.
---