GOOD
Digital photography how to | Photography | Fine Art | How-To Videos & Articles « Wonder How To
26 Things: November 2010
It's time for 26 Things again! 26 Things is a photographic scavenger hunt – for the month of November, go out and take 1 photo to represent each item on the list of 26 Things. On December 1st, come back and share your completed 26 Things entry. (Upload your photos to your blog, flickr account or anywhere else you host your photographs). The list for November 2010 is 1.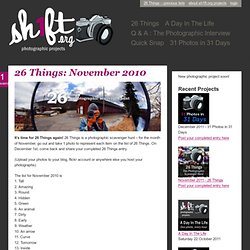 Resources by Bill Jones Whether you're a novice or a seasoned professional, sometimes we all need our memory jogged. It's never a bad idea to have some convenient references handy just in case. I have listed what I think are some helpful cheat sheets to keep in your camera bag. Portrait Lighting Cheat Sheet Card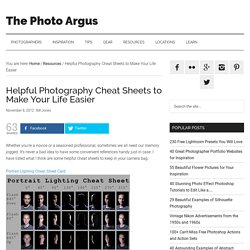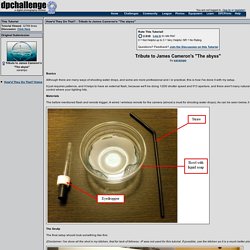 Tribute to James Cameron's "The abyss" by sarampo Basics Although there are many ways of shooting water drops, and some are more professional and / or practical, this is how I've done it with my setup. It just requires patience, and it helps to have an external flash, because we'll be doing 1/200 shutter speed and f/13 aperture, and there aren't many natural light sources to accomplish that and still control where your lighting hits.