Free books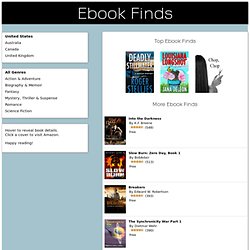 Award winning author, Roger Stelljes, delivers a mystery that is the second book in the McRyan Mystery Series (FIRST CASE - prequel novella, THE ST. PAUL CONSPIRACY - #1 McRyan Series). Stelljes' vivid characters, his gift for GRITTY and REAL DIALOGUE (slang/jargon/behind the scenes dialog), as well as his uncanny sense of place and time, will put you in the middle of the action allowing you to feel the desperation of Mac McRyan and his fellow detectives. Vince Flynn has described Roger Stelljes as "A powerful new thriller voice." Fans of John Sandford, David Baldacci and James Patterson will enjoy this fast-moving story of murder, greed, and treason, the cast of colorful characters, and its setting in and around historic St.
Free & Cheap Kindle Books
Romance
FullBooks.com - Thousands of Full-Text Free Books
AudioBooksForFree.com
Free eBooks by Project Gutenberg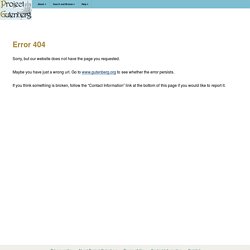 New Kindle Fire Review Before you buy: Read our Webmaster's review of the new Kindle Fire. Some of Our Latest Books Welcome Project Gutenberg offers over 42,000 free ebooks: choose among free epub books, free kindle books, download them or read them online.
Bartleby.com: Great Books Online -- Quotes, Poems, Novels, Classics and hundreds more