Cooking
Pinterest
Manjula's Kitchen | Indian Vegetarian Recipes | Indian Cooking Videos. Free Pakistani Recipes from Pakistan, India, Urdu - PakiRecipes. *Simply Scratch* Wisconsin Cheese Mart. Cheese & Burger Society. Barbecue Tips & Techniques. "Nothing can teach you better about quality than attempting to produce it.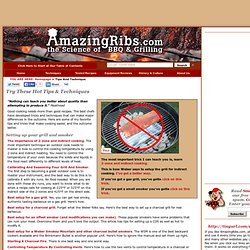 " Meathead Good cooking needs more than good recipes. The best chefs have developed tricks and techniques that can make major differences in the outcome. Grill Setup: The best setup for a charcoal grill for indirect heat smoke roasting of ribs, pork butt, and beef brisket. "A man can be short and dumpy and getting bald, but if he has fire, women will like him.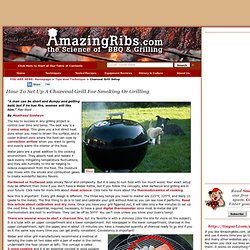 " Mae West By Meathead Goldwyn The key to success in any grilling project is control over time and temp. How to BBQ Ribs ~ BBQ Institute, How to Barbeque, Barbecue. More BBQ Pictures Here There are two basic cuts of ribs from different parts of the pig Baby Back aka Loin Back ribs and Spare ribs.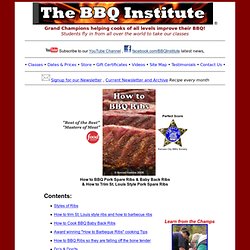 Small under 1.3 lbs Loin Back ribs are baby Back ribs. Back backs are are leaner, tender and have a milder flavor comparable to Beef Filet Mignon. The Smoker King » Types Of Barbeque Smokers. There are many types of smokers to choose from, and finding the one that best suits your needs and budget can be a tedious task.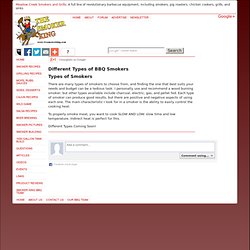 I personally use and recommend a wood burning smoker, but other types available include charcoal, electric, gas, and pellet fed. Each type of smoker can produce good results, but there are positive and negative aspects of using each one. Make Your Own Ketchup, Mustard, Mayo … Why spend a lot of money this summer on condiments from the grocery store that are, in most cases, loaded with corn syrup, artificial flavors, and preservatives?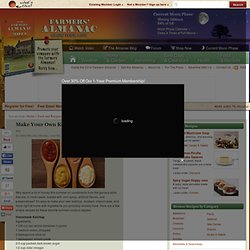 It's easy to make your own ketchup, mustard, mayonnaise, and more right at home with ingredients you probably already have. Here are a few simple recipes for these favorite summer cookout staples: Homemade Ketchup Ingredients: 1 (28-oz) can whole tomatoes in purée 1 medium onion, chopped 2 tablespoons olive oil 1 tablespoon tomato paste 2/3 cup packed dark brown sugar 1/2 cup cider vinegar 1/2 teaspoon salt. Simple vegetable side dishes. I have made up for a childhood of hating most vegetables in adulthood and love them in abundance.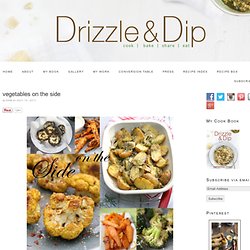 In summer I want salads at most meals, and in winter I love cooked vegetables. My favourite way of eating vegetables in winter is simply oven roasted mixed vegetables. Olive oil, garlic (or not), herbs, salt (or smoked salt) and then to roast them until the outer flesh is slightly caramelised and the inner flesh is nice and soft. I also like to think of ways to wake up and add flavour to simple vegetables. As this has become such a popular post, I have decided to keep it updated with more recent recipes for side vegetables. Curry Recipes | Foodily. 42968098_dfPdIkJ3_c.jpg (JPEG Image, 553x1743 pixels) 10 Favorite Deli and Diner Sandwich Recipes.
Recipe Index – By Category | Food Obsessed. Gourmet Spices and Seasonings | Gourmet Teas |SpiceandTea.com. Saute Pan - Choosing and Buying the Right Saute Pan. The Secret To Great Saute Probably the most important technique I can share with you is how to sauté properly.
When you learn how to saute, you can prepare hundreds of meals with this technique. What Is Saute? Farmers Market Facials - Pumpkin! Don't forget to add your farmers market recipe links at the bottom of the post!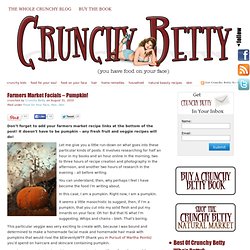 It doesn't have to be pumpkin – any fresh fruit and veggie recipes will do! Let me give you a little run-down on what goes into these particular kinds of posts. It involves researching for half an hour in my books and an hour online in the morning, two to three hours of recipe creation and photography in the afternoon, and another two hours of research in the evening – all before writing. You can understand, then, why perhaps I feel I have become the food I'm writing about. In this case, I am a pumpkin. Chicken Curry Recipe. Southern Cheese Straws. From the Kitchen of Deep South Dish Published: December 27, 2008 Far as I know, cheese straws are a very southern thing and so darned tasty!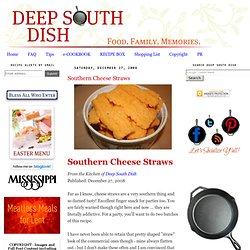 Excellent finger snack for parties too. You are fairly warned though right here and now ... they are literally addictive. For a party, you'll want to do two batches of this recipe. Hummus - Middle Eastern Food Recipe | Recipes with Sesame Oil. Nutella Chocolate Chip Cookies.
***Last Friday night, Brad and I got an invite to an impromptu dinner party...What fun!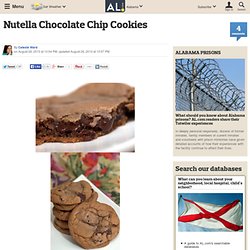 We were both excited, and of course, I immediately started to think about what I could take along for dessert. I was in the mood for cookies, but not the same-ole', same-ole' variety. I wanted to try something new, but using the ingredients that I had on-hand was a necessity. A trip to the grocery store was not in the cards if I wanted to be on time. So, I began browsing through cookbooks and blogs for just-the-right recipe. Rainbow Cake recipe @Not Quite Nigella. I have always found rainbows beautiful. Usually because when I see them I'm usually out and about and cursing the rain and its effect on my shoes but then a rainbow suddenly appears and instantly everything is all right with the world again. I think "Oh yes that's right, _that _was what we were all waiting for!
". I was snapping a picture of a rainbow while shopping on Oxford Street and a group of chic fashionistas walked past me holding bags that weighed more than they did. Honeyed Pears in Puff Pastry. Poaching fruit is one of my favorite things to do when cold weather arrives. It's so warming to stand over a boiling pot of fragrant spices and lose yourself in thought. When I made these, I couldn't help but daydream as I stirred; if I were a pear... I wouldn't want to spend my days on the shelf of a cold produce department. The Pastry Flower. Food Pyramid Submissions. Picky Palate.
Ideas 4 Recipes: Free Recipe Idea & Finder Tool. Cinnamon Sugar Pull-Apart Bread. I'm sorry. I know it's Monday morning and you probably came here for some pretty pictures of food that you could glance at, and then move on with your day… and here I go thrusting warm, soft cinnamon sugar bread in your face.
It's not fair. Bacon Bourbon Caramel Popcorn. Desserts. Dessert ~ Recipes by Amanda's Cookin. Visual recipes. Baking & Dessert Recipes & Pictures - Joyofbaking.com *Fully Tes. Chicken No (snow Peas) Recipes | Foodily. Sweet Potato Gnocchi with Gouda Cheese Sauce. Homemade CinnaBuns- The easy way! Homemade Nutella Recipe. A Southern Grace. Baked Eggs in Bread Bowls. My Fridge Food - Recipes you already have in your Fridge.
Low-Cal Diner. A place to get Low Calorie & Low Fat Recipes! CookingByNumbers.com.
---