Audio
Simply Audiobooks - Find Audio Books for Rent or Download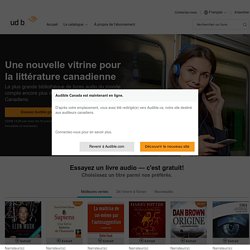 Audible Free Trial Details Get an audiobook of your choice, free, with a 30-day trial. After the trial, your paid membership will begin at $14.95 per month. With your membership, you will receive one credit every month, good for any audiobook on Audible. Cancel anytime, effective the next monthly billing cycle. Cancel before your trial ends and you will not be charged. Check out the full terms and policies that apply to Audible membership.
Do you have a question about managing your schedule, getting more things done, or creating better balance in your life? Would you like some advice as to how you can better plan your time or what is the best product for your planning needs? Ask Jeff. Do you have questions about products or your order? Please contact Day-Timer Customer Service at 800-225-5005 or by visiting our Contact Us page.
Day-Timer - Browse Catalog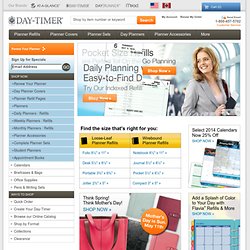 Day Planners, Organizers & Planner Refills | Day Runner
* Valid on orders shipping standard method to U.S. destinations only Visit the Day Runner Library for helpful tips on organization and time management. What if you could finally take control of your schedule and design your own day?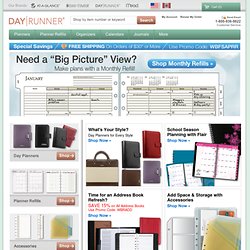 Audio Book Library