Goofing off
The Daily What
Pending his trial, a teenage boy has been held in jail for months for making a very bad joke on Facebook, and faces up to 8 years of possible jail if found guilty of making a "terroristic threat" on Facebook, even though he ended his comment with "LOL" and "jk". The judge and district attorney in this case should face being fired, jailed, or MUCH MUCH worse. PLEASE visit this page: http://freejustincarter.org And sign the petition: https://www.change.org/petitions/release-my-son-justin-carter-in-jail-for-a-facebook-comment Here is an article: http://penny-arcade.com/report/article/i-am-justin-carter-were-not-citizens-anymore-just-criminals-who-have-yet-to And many more: https://www.google.com/search?
epic4chan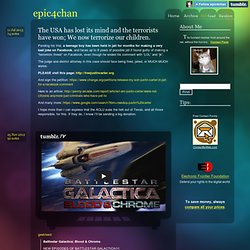 Memebase: Rage Comics, Forever Alone, Y U No Guy, Troll Face, Foul Bachelor Frog
GorillaMask.net: Where Productivity Goes to Die
Welcome - What Would Tyler Durden Do: Celeb gossip, rumors, scandals, pictures and videos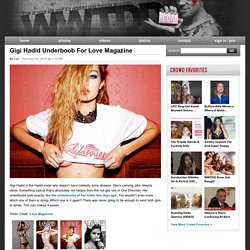 By LexApril 18, 2014 @ 6:02 PM I prefer when the publicists just say the young drug experimenting and partying performers are suffering from exhaustion or vocal chord fatigue or whatever other bullshit to explain why tours are being canceled and why the stars are mysteriously hold up in hospital wards. But I guess allergic reaction to an antibiotic is the new 'wants to spend more time with her family'. Journey taught us that the road ain't no place to raise a family, but it is an excellent place to chase down some happy pills with Jack and Cokes. Occasionally bands will cancel tours for non-drug related reasons.
Cracked.com - America's Only Humor & Video Site Since 1958
CollegeHumor - Funny Videos, Funny Pictures, Funny Links!