Goofing off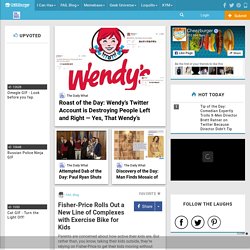 The mysterious Moon Melon, with it's deep, vivid blue color, is said to come from Japan with a unique ability to change the taste of other foods with just a few bites. But like many things found on the internet that seem too weird to be true, the Moon Melon is just that. The exotic fruit has made quite a recent stir, thought the circulating image was reported to be a couple of digitally altered slices of plain ol' watermelon by The Daily Dot in July of 2012.
The Daily What
Pending his trial, a teenage boy has been held in jail for months for making a very bad joke on Facebook, and faces up to 8 years of possible jail if found guilty of making a "terroristic threat" on Facebook, even though he ended his comment with "LOL" and "jk". The judge and district attorney in this case should face being fired, jailed, or MUCH MUCH worse. PLEASE visit this page: http://freejustincarter.org And sign the petition: https://www.change.org/petitions/release-my-son-justin-carter-in-jail-for-a-facebook-comment Here is an article: http://penny-arcade.com/report/article/i-am-justin-carter-were-not-citizens-anymore-just-criminals-who-have-yet-to And many more: https://www.google.com/search?
epic4chan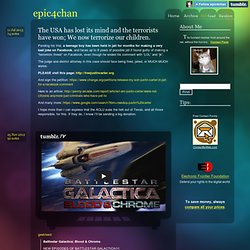 Memebase: Rage Comics, Forever Alone, Y U No Guy, Troll Face, Foul Bachelor Frog
GorillaMask.net: Where Productivity Goes to Die
Welcome - What Would Tyler Durden Do: Celeb gossip, rumors, scandals, pictures and videos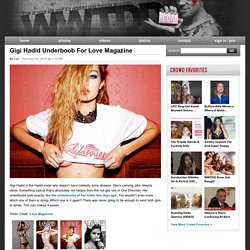 By LexJanuary 16, 2014 @ 3:35 PM Even Al Qaeda knows you don't just grab a Westerner and put them on camera to talk about how the U.S. is the Great Satan. No, they rehearse with their kidnap victim, they practice, they lay down some vicious and brutal beatings to completely break the spirit. Then they turn on the cameras. I'm not sure how many steps Kate Gosselin got into that process with her two young teen girls before she let them go live in a ridiculously staged Q&A on The Today Show, but it was total fail.
Cracked.com - America's Only Humor & Video Site Since 1958
CollegeHumor - Funny Videos, Funny Pictures, Funny Links!