Photography
6 Embarrassing Reasons the Bride Blew You Off. How do you get brides to respond?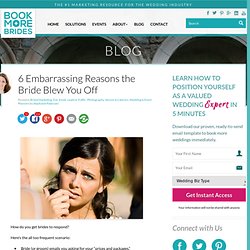 Here's the all too frequent scenario: Bride (or groom) emails you asking for your "prices and packages." You respond promptly with your best professional response and… NOTHIN'. (Insert cricket sounds here.) What the heck is going on? Pixieset. PASS | The New Way To Share Your Photos. Blinkbid Software : Bidding and Invoicing Software for Creative Professionals. Fotografi | USA. We are eager to work with you as a partner in order to allow you to focus on your core business: photography.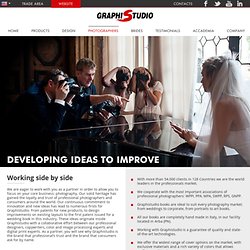 Our solid heritage has gained the loyalty and trust of professional photographers and consumers around the world. Our continuous commitment to innovation and new ideas has lead to numerous firsts for Graphistudio. From patents for new products, to design improvements on existing layouts to the first patent issued for a wedding book in this industry.
Inquiry form for Photographers. Www.graphistudio.com/clpw Please note that Graphistudio is a trade only Company that deals with professional photographers and studios only We collect personal information for the purpose of fulfilling your request or to provide you with our products, services and related information.The Personal Information you submit will be stored in a database that will be located at our headquarters at Graphistudio S.p.A. in Arba (PN), Italy.
The Personal Information may be disclosed to our affiliated entities and to third party service providers to the extent that they need access to your information in accordance with Graphistudio's Privacy Policy. We will protect your Personal Information in accordance with Graphistudio's Privacy Policy including taking appropriate technical, organizational, and legal steps to protect your Personal Information. UX31LA - Notebooks & Ultrabooks. The Painful Step-By-Step Challenge of Lighting that BMW 650i. Hi Gang: I thought I'd share the painful, behind-the-scenes step-by-step lighting set-up for the BMW 650i I shot a week or so ago at Studio 75 in Seminole, Florida (I shared the final shots on my Facebook, Twitter and Google+ pages).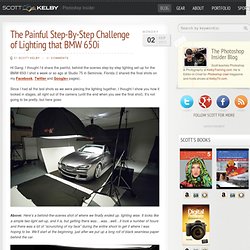 Since I had all the test shots as we were piecing the lighting together, I thought I show you how it looked in stages, all right out of the camera (until the end when you see the final shot). It's not going to be pretty, but here goes: Above: Here's a behind-the-scenes shot of where we finally ended up. lighting wise. It looks like a simple two-light set-up, and it is, but getting there was….was…well…it took a number of hours and there was a lot of "scrunching of my face" during the entire shoot to get it where I was hoping to be. We'll start at the beginning, just after we put up a long roll of black seamless paper behind the car. Priser på fotografering hos Camilla Hey | Portrætfoto | Heyfaces. Som du til enhver tid kan bestille et ubegrænset antal kopier af – lige så tit som du har lyst.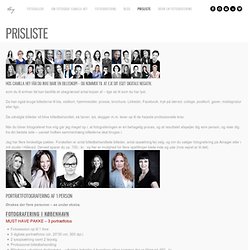 Du kan også bruge billederne til bla. visitkort, hjemmesider, presse, brochure, Linkedin, Facebook, tryk på lærred, collage, postkort, gaver, mailsignatur eller lign. De udvalgte billeder vil blive billedbehandlet, så farver, lys, skygger m.m. lever op til de højeste professionelle krav. Når du bliver fotograferet hos mig går jeg meget op i, at fotograferingen er en behagelig proces, og at resultatet afspejler dig som person, og viser dig fra din bedste side – uanset hvilken sammenhæng billederne skal bruges i.
Jeg har flere forskellige pakker. Complete your capsule setup | Capsule. WedPics - The free photo sharing app for your wedding. Blog / Tutorial — Photograph The Night Sky. ASUS ZENBOOK UX31LA CI7 1.8 8GB/2X 256 SSD FHD IPS 13.3" W8 | Dustin.dk. A Primer On The Math Behind F-Stops. Have you ever wondered why the aperture number skip in such a weird way?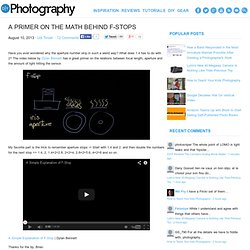 What does 1.4 has to do with 2? The video below by Dylan Bennett has a great primer on the relations between focal length, aperture and the amount of light hitting the sensor. My favorite part is the trick to remember aperture stops -> Start with 1.4 and 2. and then double the numbers for the next stop => 1.4, 2, 1.4×2=2.8, 2×2=4, 2.8×2=5.6, 4×2=8 and so on. A Simple Explanation of F-Stop | Dylan Bennett Thanks for the tip, Brian. Download CS6 products. Photography by Marc Adamus. Everybody Street Trailer Makes You Wanna Grab A Camera and Hit The Streets. Everybody Street is a movie about some of New York's iconic street photographers.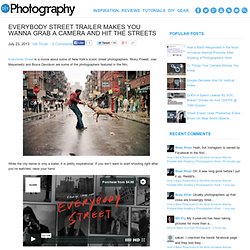 Ricky Powell, Joel Meyerowitz and Bruce Davidson are some of the photographers featured in the film. While the clip below is only a trailer, it is pretty inspirational. If you don't want to start shooting right after you've watched, raise your hand. The About section from the movie pages tells us a little bit: "Everybody Street" illuminates the lives and work of New York's iconic street photographers and the incomparable city that has inspired them for decades.
ASUS ZENBOOK TOUCH UX31A CI7 1.9 8GB/256 SSD FHD 13.3" W8 | Dustin.dk. Free theft protection and monitoring for cameras, lenses and video equipment.
The self talk retorts of an ex-gear addict: How I started breaking free from GAS - Olivier "F8" Duong | Documentary & Street Photography. [I] knew it had to stop.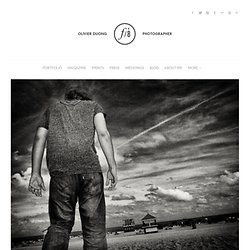 I mean, I had so much stuff that I had to have a conversation with my wife every time I got some new gear coming in. "It's a better camera", "It's sharper than the one I had" "it's more compact", "it's 5 fps"……You know the feeling when you've cried wolf too many times? She was oblivious to my rationalization but never really put my back on the wall. I would have gotten defensive anyways, after all I'm a photographer, only a photographer knows what they need. My Nikon World on Facebook.
---