almacenamiento de energía
Get flash to fully experience Pearltrees
Noticias EFE Riba-roja d'Ebre (Tarragona), 27 abr (EFE).- La localidad de Riba-roja d'Ebre estudia la instalación de una central hidroeléctrica reversible con capacidad para unos 3.000 megavatios y que supondría una inversión de 2.000 millones, ha informado a Efe su alcalde, Antonio Suárez (CiU). Según Suárez, el proyecto, en el que están implicadas "más de una empresa" y que afectaría también al vecino municipio de La Fatarella porque incluiría parte de su término, consistirá en convertir la actual central hidroeléctrica, que data de 1967, "en una central reversible, con lo que se pasaría de menos de 200 megavatios a más de 3.000", o sea, la electricidad que producen tres nucleares. El alcalde de Riba-roja lleva "meses" trabajando en este proyecto para conseguir "el consenso territorial y político", y las conversaciones van "en la buena dirección".
Many utilities are interested in padmount energy storage devices that might be used in association with one to a few homes. These systems are envisioned to provide a wide variety of services, including energy shifting, peak shaving, voltage support, and customer backup during outage. This technical update is an evaluation of how the DNP3 application profile that was just released might be utilized to facilitate the integration of padmount storage systems in a standards-based way. Six utilities that are currently implementing this kind of distributed energy storage system have worked together with EPRI to evaluate their functional requirements against the present DNP3 standard. These utilities are at various stages of development in their respective projects with some at the conceptual phase and others with nearly complete functional specifications.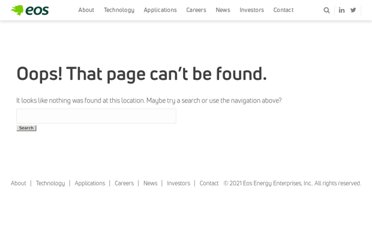 Coda Automotive, the Sino-American company that wants to bring an all-electric car to the U.S. in the second half of this year, has appointed Phil Murtaugh as its new, permanent CEO. Murtaugh started in the auto industry in 1973 at GM. He launched GM's effort in China and served as CEO of GM China from 200 to 2005. He also has worked in Europe and Japan and for Isuzu and Chrysler.
Electric vehicle startup Coda has spent the past year making plans to bring its battery expertise to the grid-scale energy storage market. On Friday it made those plans official with the launch of Coda Energy . Now comes the task of building megawatts of lithium-ion-battery-based grid storage for a market that's still very challenging, all while competing with rival companies, including other EV makers, that have the same idea. While Coda Energy hasn't named any customers yet, lithium-ion battery maker A123 has about 100 megawatts of grid storage being built around the world, and fellow Chinese EV maker BYD recently launched one of the world's largest (36-megawatt) grid energy storage facilities in China last month.
A new report from KEMA looked at the growth in U.S. energy storage in the coming five years. It concluded the domestic market is likely to quadruple and to offer significant opportunities in electrochemical, mechanical and thermal methods of storing energy over a wide range of applications. The KEMA study , conducted on behalf of the Copper Development Association to define the impact U.S. growth in storage technologies will have on copper, used two scenarios, one in which there is no tax credit incentive to drive the energy storage sector and another in which the tax incentives proposed in last year's U.S. Storage Act (S.1845) become available. Presently, 90 percent of all storage capacity is in the form either of heat captured secondary to thermal generation (thermal storage) that is used to reduce heating and cooling loads (1,000 megawatts), or renewables generation captured as pumped hydro (115 megawatts) and compressed air energy storage (CAES, 500 megawatts).
SUNSHINE STORAGE IN A SALT: The molten salts stored in the two tanks pictured here amidst the rows of troughs at the Andasol 1 power plant in Spain will allow solar energy to produce electricity even at night. Image: COURTESY OF SOLAR MILLENNIUM Near Granada, Spain, more than 28,000 metric tons of salt is now coursing through pipes at the Andasol 1 power plant. That salt will be used to solve a pressing if obvious problem for solar power : What do you do when the sun is not shining and at night? The answer: store sunlight as heat energy for such a rainy day.
About Energy Storage :: serve as an "electricity reserve" much like the national Petroleum Reserve -- critical as a safety net for future national emergencies :: stabilize electricity markets -- eliminates the disruption of major pricing moves due to weather, natural disasters or national emergencies -- smoothes the wide swings between on-peak and off-peak prices :: stablize the transmission and distribution grid -- injected stored energy helps to stabilize the physical transfer and stability of electrons along the wire to support the integrity of the transmission infrastructure :: creates new energy market opportunities -- enables new markets for ancillary services :: enabling more efficient use of existing generation assets -- reduces the need for cycling large coal-fired plants (peakers) and creates efficiencies along the grid -- reduces dispatch costs incurred by generating assets Bulk energy storage is truly one of the most promising new areas of the electricity industry.
The U.S. DOE Energy Storage Systems Program (ESS) conducted a record-breaking Update Conference at the Washington DC Marriott Hotel on Nov. 2 – 4, 2010, with more than 500 attendees. The 2010 agenda reflected increased national interest in energy storage issues.
O ntario's largest power distributor – Hydro One – is looking to transform the province's aging electrical system into a state of the art power delivery network. The utility recently selected IBM and Telvent to lead the charge toward a more energy efficient and reliable 21st century power grid . Built in the 1950's, Ontario's electric grid took a centralized approach to power delivery, but the changing nature of electricity generation and transmission, with distributed sources becoming more prevalent, requires a more versatile grid design. The Hydro One project is another instance of looking at the smart grid from an operational improvement perspective, said Michael Valocchi , VP and Partner, Global Energy & Utilities Industry Leader at IBM, in a recent interview with AOL Energy.
Electricity Storage NAS Battery Manufactured by NGK for American Electric Power SNL has a broad technical base of battery expertise focusing on integrated storage systems. These systems operate within varying environments and electrical conditions, and many different types of battery technologies. Each technology has advantages under specific operational conditions.