Soupy
Japanese Ramen Noodle Soup. Broccoli Cheese Soup - What Megan's Making. I decided it was about time I actually cooked something for the blog, rather than the baking I tend to do a lot of.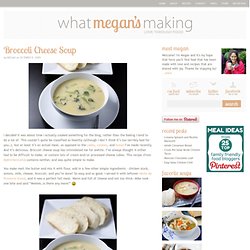 This couldn't quite be classified as healthy (although I don't think it's too terribly bad for you…), but at least it's an actual meal, as opposed to the cakes, cookies, and bread I've made recently. And it's delicious. Basil, chicken & orzo soup. TGIF, friends.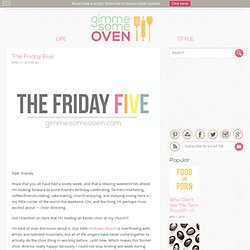 Hope that you all have had a lovely week, and that a relaxing weekend lies ahead. I'm looking forward to some friend's-birthday-celebrating, farmers-marketing, coffee-(friends)-dating, cake-baking, church-enjoying, and sleeping-inning here in my little corner of the world this weekend. A Cozy Kitchen » French Onion Soup and Pretty Nails! Hello amazing people!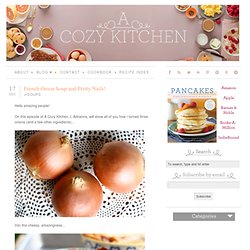 On this episode of A Cozy Kitchen, I, Adrianna, will show all of you how I turned three onions (and a few other ingredients)… Into this cheesy, amazingness… All while painting my nails a pretty Christmas red. Yes! This French Onion Soup (by Julia Child) is super easy; it just takes a little bit of time…approximately, like, 3 hours or so, but most of it's downtime. Which means you can do other stuff like paint your nails in front of the TV! Cheddar Beer Soup Recipe at Epicurious. Photo by Romulo Yanes yield Makes 4 to 6 servings active time 40 min total time 40 min.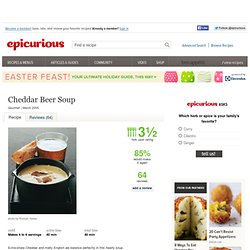 ---