Random
Nutella-Mallow Pillow Pockets. When I tell you this, take me very seriously…..run, don't walk to your nearest grocery store and make these today!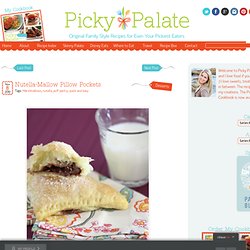 I knew I wanted to make a Nutella treat the other day and when this simple idea came to mind I had no idea how crazy good it would be! The pastry with the gooey disappearing marshmallow and nutella make for a treat that you just must try for yourself! Enjoy! Warm Toasted Marshmallow S'more Bars. Apple Cider Donuts | The City Sisters. While I am a native Texan, I spent eight years of my youth in the northeast.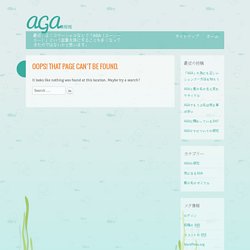 My sisters and I all agree that this time spent in states with four whole seasons made a huge impact on our lives. We are oddly obsessed with this time of year. As we like to say, "Halloween is our Christmas." Most people love the change of seasons, especially the change from summer to fall. Chocolate Kiwi Popsicles - Simple Saturday. 1) Kiwi - peeled and cut in 1 inch thick rounds, with a popsicle stick in each round.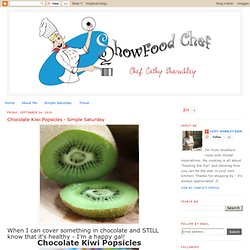 Freeze on a tray in the freezer. 2) 1 cup Chopped dark chocolate and 1/2 cup Coconut oil - melted over a double boiler, then cooled to room temp. 3) Dip each Kiwi-pop into the chocolate mixture (it will immediately turn crispy) and place on a tray to refreeze or pass around right now. Cupcake month kick-off. Several people I know are celebrating birthdays in May, and I have already been thinking about what I would be making for each of them.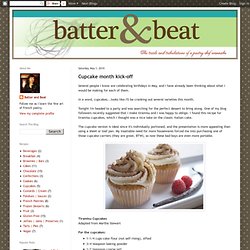 In a word, cupcakes...looks like I'll be cranking out several varieties this month. Tonight I'm headed to a party and was searching for the perfect dessert to bring along. One of my blog followers recently suggested that I make tiramisu and I was happy to oblige.
---