Cookie Monster
Make dough: Fill kitchen sink with about 2 inches of cold water. Melt butter in a 2- to 3-quart heavy saucepan over moderate heat and cook, stirring occasionally, until butter turns golden with a nutlike fragrance and flecks on bottom of pan turn a rich caramel brown, 10 to 12 minutes.
Spoon Cookies Recipe at Epicurious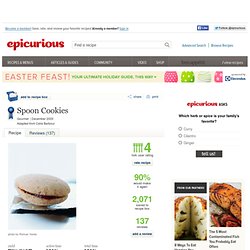 Mean Cuisine - Super-Gooey Chocolate Chip Cookies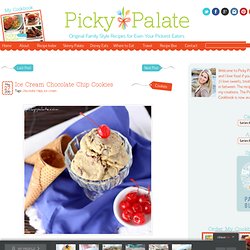 Good Thursday everyone!! I am practically jumping out of my old computer seat dying to share my latest cookie with you :) A week or so ago as I was making the boys an ice cream shake, I started thinking…..hmmm I wonder how vanilla ice cream would work out in chocolate chip cookies? Well, can I just tell you it worked, and it's over the top INCREDIBLE! I used a creamy all natural vanilla ice cream by Breyers. I really think any vanilla ice cream would work just fine.
Homemade Thin Mint Cookies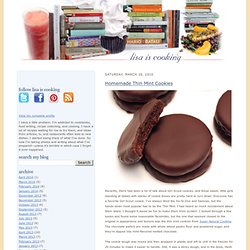 Recently, there had been a lot of talk about Girl Scout cookies, and those sweet, little girls standing at tables with stacks of cookie boxes are pretty hard to turn down. Everyone has a favorite Girl Scout cookie. I've always liked the Do-Si-Dos and Samoas, but the hands-down most popular has to be the Thin Mint.
Few things are worthy of a quest. The Holy Grail, the Ark of the Covenant and the Fountain of Youth? No.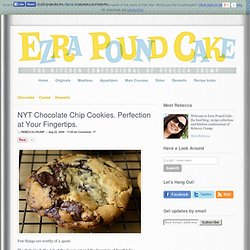 NYT Chocolate Chip Cookies. Perfection at Your Fingertips.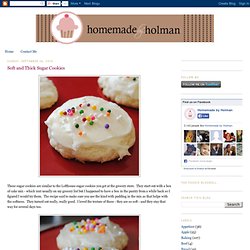 These sugar cookies are similar to the Lofthouse sugar cookies you get at the grocery store.
Soft and Thick Sugar Cookies
The Capitol Baker: Snickers Caramel Cheesecake Cookies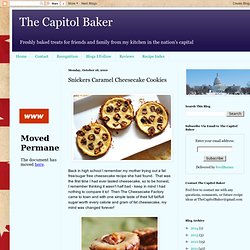 Back in high school I remember my mother trying out a fat free/sugar free cheesecake recipe she had found. That was the first time I had ever tasted cheesecake, so to be honest, I remember thinking it wasn't half bad - keep in mind I had nothing to compare it to! Then The Cheesecake Factory came to town and with one simple taste of their full fat/full sugar worth every calorie and gram of fat cheesecake, my mind was changed forever!
Divine Baking: Chocolate Chubbies
BIY: Girl Scout Cookies. Samoas!
Everything is DIY nowadays. Well, I'm one-uping DIY. BIY: Bake it Yourself.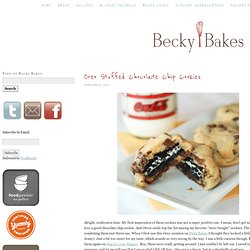 Alright, confession time. My first impression of these cookies was not a super positive one.
A Quest for The Best Chocolate Chip Cookies
There is something uniquely heart warming about freshly baked chocolate chip cookies.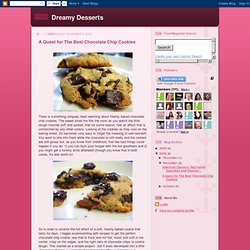 Candy Bar Cookies? Have I gone mad? Well, no but was craving some chocolate….sorry for those of you who are so good and still dieting