Bready Goodness
5 Ingredient Guinness Quick Bread | The Family Kitchen. Here is a quick and easy recipe for Guinness bread, perfect for St.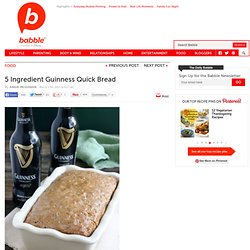 Patrick's Day or any day of the year. This is a great beer bread to go with your corn beef and cabbage or shepherd's pie tonight. This recipe is too easy, it's got just 5 ingredients. It uses self-rising flower, brown sugar, a pinch of salt and Guinness. Cheddar jalapeno cornbread muffins. These cornbread muffins are unbelievably easy to make, and incredibly delicious.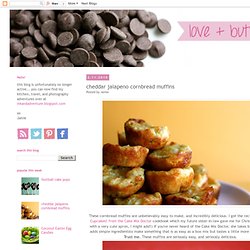 I got the recipe out of the Cupcakes! From the Cake Mix Doctor cookbook which my future sister-in-law gave me for Christmas. (Along with a very cute apron, I might add!) BUTTERMILK BISCUITS. I'd never seen or tasted homemade biscuits like this before.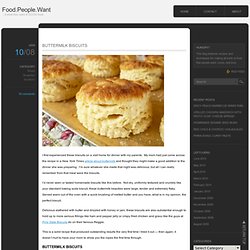 Not dry, uniformly textured and crumbly like your standard baking soda biscuit, these buttermilk beauties were large, tender and extremely flaky. Served warm out of the oven with a quick brushing of melted butter and you have, what is in my opinion, the perfect biscuit. Delicious slathered with butter and drizzled with honey or jam, these biscuits are also substantial enough to hold up to more serious fillings like ham and pepper jelly or crispy fried chicken and gravy like the guys at Pine State Biscuits do on their famous Reggie. This is a solid recipe that produced outstanding results the very first time I tried it out — then again, it doesn't hurt to have your mom to show you the ropes the first time through. Recipe from chef, Scott Peacock courtesy of The New York Times.
Garlic Cheddar Biscuits (a la "Red Lobster") Recipe. TGIF, friends.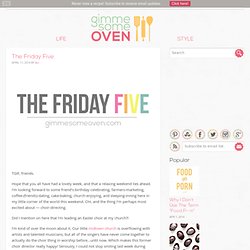 Hope that you all have had a lovely week, and that a relaxing weekend lies ahead. I'm looking forward to some friend's-birthday-celebrating, farmers-marketing, coffee-(friends)-dating, cake-baking, church-enjoying, and sleeping-inning here in my little corner of the world this weekend. OH, and the thing I'm perhaps most excited about — choir-directing. Did I mention on here that I'm leading an Easter choir at my church?! I'm kind of over the moon about it.
---