Mac and Cheese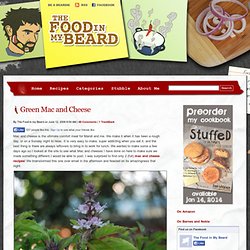 Mac and cheese is the ultimate comfort meal for Mandi and me.
A Healthy Mac & Cheese That Doesn't Taste Like Cardboard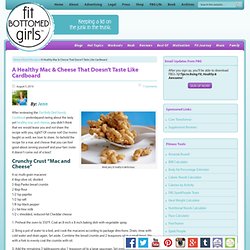 Home / Nosh / Recipes / A Healthy Mac & Cheese That Doesn't Taste Like Cardboard And, yes, it really is delicious. After reviewing the Flat Belly Diet! Family Cookbook yesterdayand raving about the tasty yet healthy mac and cheese , you didn't think that we would tease you and not share the recipe with you, right?!
I am * in love * with this simple, no-frills mac and cheese. :) My granny used to make this all the time- she knew it was my favorite and always had it ready whenever I came to visit. :) It's a delicious quick-and-easy side dish- no fancy or unnecessary ingredients, just pure, unadulterated mac and cheese.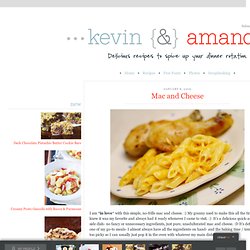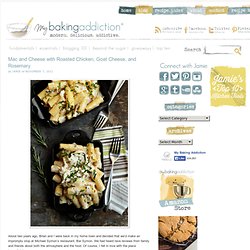 About two years ago, Brian and I were back in my home town and decided that we'd make an impromptu stop at Michael Symon's restaurant, Bar Symon. We had heard rave reviews from family and friends about both the atmosphere and the food. Of course, I fell in love with the place immediately.
November 13, 2008 by joejhorn A few weeks ago I started a quest for some good mac and cheese.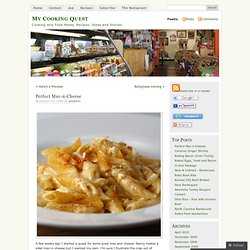 Family-Favorite Macaroni and Cheese Recipe from Betty Crocker
Forget the boxes, the mixes, and don't even think of waiting an hour for macaroni and cheese on a week night. I have the super-fast solution for homemade macaroni and cheese, and it is SO good. I have something of an addiction to macaroni and cheese.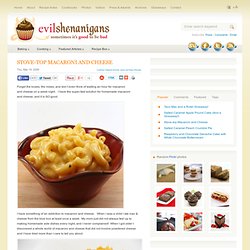 There's nothing that can be said. But there is much to be eaten. Come, my child…come.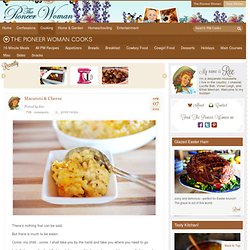 Save to your Collections Sorry for the inconvenience!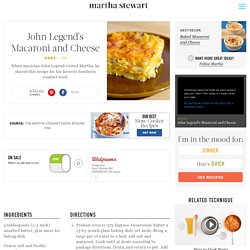 I just finished reading a book (Cooking for Mr.