Appetizers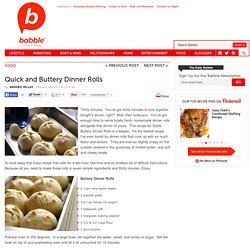 Quick and Buttery Dinner Rolls
Thirty minutes. You've got thirty minutes to toss together tonight's dinner, right? Well, then lucky you.
Remember these Ham and Cheese Pretzel Bites ? You should, as they have been one of my highest hitting posts since I've shared them. We've been enjoying them in our household since football started up again this season, except now I have variations. One of them being just plain, no filling, as pictured above.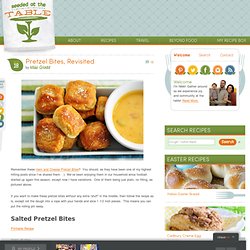 Pretzel Bites, Revisited
It's easy to go overboard when it comes to snacking during the Super Bowl. YouBeauty Nutrition Advisor Kristin Kirkpatrick, R.D. , says studies show that Americans eat about 44 percent more in social settings than when dining alone. Kirkpatrick recommends using salad bowls and plates for main dishes and going easy on or entirely skipping fatty dips and chips, which pack a lot of calories in a small serving. Read More Be kind to your waistline by foregoing those jalapeno poppers and chili cheese fries while cheering on your favorite team this Super Bowl Sunday. Instead, provide your party guests with a sampling of these 10 healthy and tasty snacks.
Healthy Super Bowl Snacks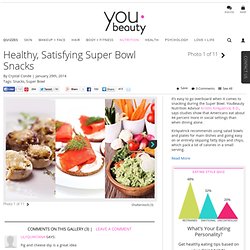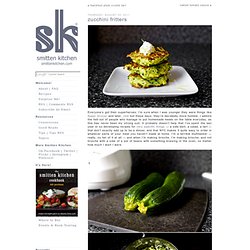 Everyone's got their superheroes; I'm sure when I was younger they were things like Super Grover and later, Jem but these days, they're decidedly more humble: I admire the hell out of people who manage to put homemade meals on the table everyday, as this has never been my strong suit. It probably doesn't help that I've spent the last year or so developing recipes for very specific things — a side dish, a salad, a tart — that don't exactly add up to be a dinner, and that NYC makes it quite easy to order in whatever parts of your meal you haven't made at home. I'm a terrible multitasker — really, no fan of it at all — and when I'm making brioche, I'm making brioche, and not brioche with a side of a pot of beans with something braising in the oven, no matter how much I wish I were. It also means that more often than not, I have a 4 p.m. panic as, whoops! someone will soon be hungry and I have no idea what's for dinner and true to form, this happened last Tuesday.
Garlic, Butter, Bread and Basil. Really could you ask for anything more? Freshly baked bread smothered with basil infused butter, sprinkled with finely chopped garlic and then baked for a few minutes to melt everything in and slightly toast the bread. This is the ultimate garlic bread. The basil brings it to a whole new level.
Basil Buttered Garlic Bread