Smut I Can Get Behind!
ManiaTV.com | Live Celebrity TV Shows. Cj Wright's BBW Interracial Movies. AVN - AVN Industry Business Home Page. CJ Wright Productions. Welcome to The Erotic Heritage Museum. Spicecash Launches BBW BDSM site, PaddedKink.com. Posted Dec 17th, 2009 09:00 AM BOSTON—Spicecash.com has had a busy 2009.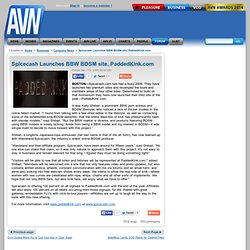 They have launched two premium sites and revamped the tours and members areas of four other sites. Determined to build on that momentum they have now launched their third site of the year—PaddedKink.com. On the Plus Side: AVN's First BBW Cover. Posted Dec 01st, 2009 11:24 PM by Tony Lovett It's taken almost three decades, but I am proud to bring you the first issue of AVN with a big beautiful woman on the cover, and a long-overdue feature article on the BBW market to accompany it.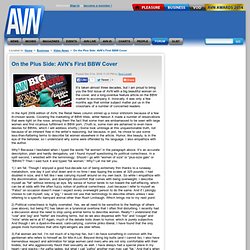 Ironically, it was only a few months ago that similar subject matter put us in the crosshairs of a number of concerned readers. In the April 2009 edition of AVN, the Retail News column stirred up a minor shitstorm because of a few ill-chosen words. Beautiful agony - facettes de la petite mort view. Rocco Siffredi Official Website - The Italian Stallion.
---