Crafts
Bubble Chandelier. At long last we are excited to share the process of how we created the Champagne Bubbles "Frou Frou Chandelier" for our boutique (aka Bubble Chandelier for those of you who want a simpler name for it)!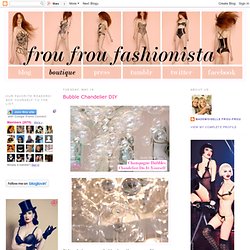 Instead of paying $3,000-$7,000 for a chandelier, we thought it would be much more rewarding to create our own for just a few hundred dollars. This is a step-by-step guide for how we made the chandelier you see at Faire Frou Frou. Our chandelier measures 2'x4' which we needed to make large enough to make a statement in our boutique. Of course you can create any size or shape that you wish. Supplies: Glitter Jars. Hi friends!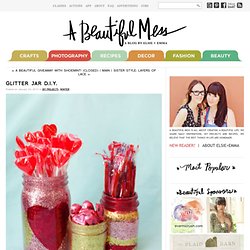 Today our lovely contributer, Amanda, is sharing how to make these insanely cute glittery jars for Valentine's Day... or just any ole' day! 1. Paint various designs on the inside of the jar with the glue. I chose to paint large hearts, stripes, and a solid gold for my three jars. Ruffled Quilt. Tinted Mason Jars. I love using mason jars for decorating and a seemingly endless supply of craft projects.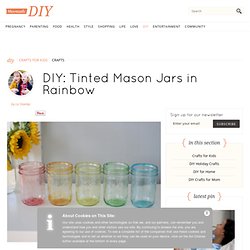 But rainbow tinted mason jars, just like the vintage ones you can never find anymore? This one might be my favorite project with mason jars yet! Mason Jars Mod Podge in Gloss (buy it here) Food coloring Ramekins to mix colors Newspaper or paper bag. Instructables. Manual Photography Cheat Sheet. Wow, how pretty is this?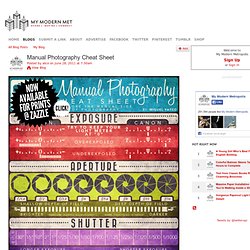 Whether you're a beginner photographer or just someone who likes to reminded of the basics, we think you'll appreciate this Manual Photography Cheat Sheet by Miguel Yatco. Why did he create it? "Well, the main reason I made this infographic was so that I could help beginners get a better idea of how the manual mode of a camera works," he tells us. "Although it takes awhile to get used to, this infographic will hopefully give you a smoother transition from auto to manual.
Mind Jar. Today we tried a different way of making a Mind Jar.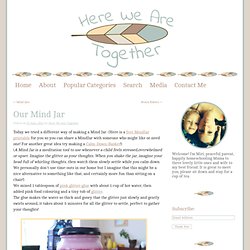 (Here is a free MindJar printable for you so you can share a MindJar with someone who might like or need one! For another great idea try making a Calm-Down-Basket!) (A Mind Jar is a meditation tool to use whenever a child feels stressed,overwhelmed or upset. Imagine the glitter as your thoughts.
---