Work
Inventables: Find new materials. 4 Web Services To Keep Track Of Earthquakes & Storms Around Us. The inconvenient truth is that we aren't really above nature as we thought ourselves to be.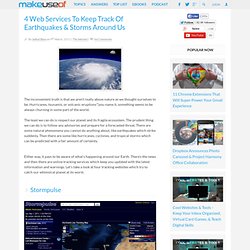 Hurricanes, tsunamis, or volcanic eruptions"¦you name it, something seems to be always churning in some part of the world. The least we can do is respect our planet and its fragile ecosystem. The prudent thing we can do is to follow any advisories and prepare for a forecasted threat.
Calendar. Have an interesting tech and/or startup events in Asia?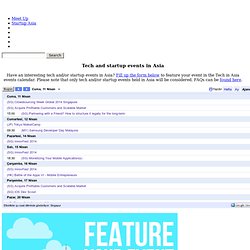 Fill up the form below to feature your event in the Tech in Asia events calendar. Please note that only tech and/or startup events held in Asia will be considered. FAQs can be found here. (On mobile and can't view the form below? Knowledge tree.
---