Pitch lancome
15 stations de métro de Paris mises en abime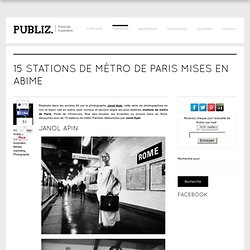 Réalisée dans les années 90 par le photographe Janol Apin, cette série de photographies en noir et blanc met en scène avec humour et second degré les plus célèbres stations de métro de Paris.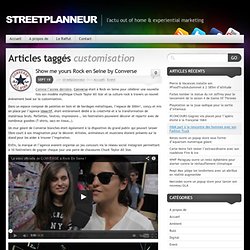 customisation
Comme l'année dernière, Converse était à Rock en Seine pour célébrer une nouvelle fois son modèle mythique Chuck Taylor All Star et sa culture rock à travers un nouvel évènement basé sur la customisation.
unnamed pearl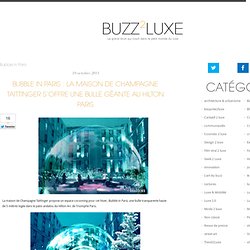 Buzz de Luxe » Bubble in Paris
19 octobre 2011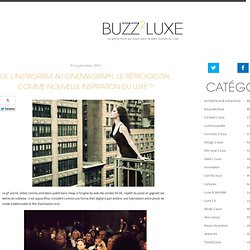 16 septembre 2011
De L'instagram au Cinemagraph, le Rétro-Digital comme nouvelle inspiration du luxe ?
Annoncer ici Dans la famille des site de marques qui se lancent dans le 2.0, voila un nouveau site au concept original.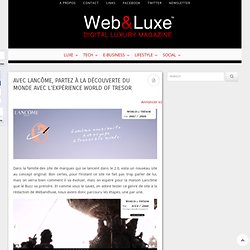 Avec Lancôme, partez à la découverte du monde avec l'expérience World Of Tresor
Annoncer ici Voila encore une opération e-marketing de luxe qui a tout pour séduire la rédaction de Webandluxe. En effet, après Hugo Boss et Burberry, voila que la maison Lancôme se lance à son tour dans l'univers merveilleux des sites communautaires avec son nouveau site : The Most Precious Eyes.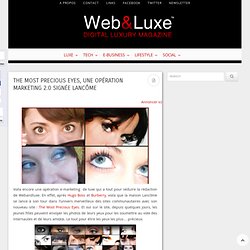 The Most Precious Eyes, un opération marketing 2.0 signée Lancôme
Spectacular Man Made Sun Brightens up London 2 Hours Early
Intel Visual Life : The Sartorialist
Nachtischkultur | Produkte