Illustrateur
Carine Brancowitz
Agent 002 - Agent d'illustrateurs
Illustration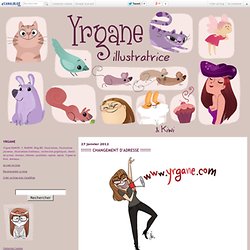 Ça y est, c'est définitif, ce blog va mourir et mon nouveau cocon est désormais ouvert par ici: www.yrgane.com (tout simplement) !!!! Pensez donc à bien noter cette nouvelle adresse, à changer vos liens pour ceux qui m'avaient linké (je vous aime). Vous pouvez vous inscrire à la newsletter du nouveau blog, me suivre sur facebook et twitter ...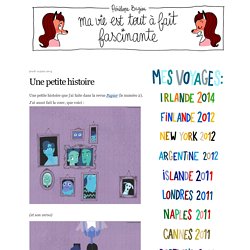 Read it in english here La pétition, à relayer et à signer, est là. Ça vaut le coup d'essayer, vous croyez pas ? Toutes les infos et tous les chiffres m'ont été fournis par l'association Bloom, rendez-vous sur leur site vous voulez plus de précisions.
le book de Diglee : Portfolio : Ultra-book : les copines pour les filles, FLEURUS
Mary-loup (artiste-peintre)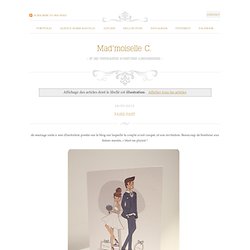 illustration
Avec un grand grand cabas* Mad'moiselle C. - "Non, je n'ai pas fait de shopping !!!" - pour y cacher toutes ses petites emplettes. Sac zecabas.com, 100 % coton et made in France (série limitée) que vous pouvez acheter ICI. Et aussi LÀ, accompagné de sa pochette* zippée "Mes étagères sont désespérément vide... Et si j'allais faire un petit tour dans les magasins ?". Petit plus pour les lecteurs du blog, un code privilège : CabasMlleC, qui vous permet d'avoir 10 % sur tous les articles.
je-postule- - aejin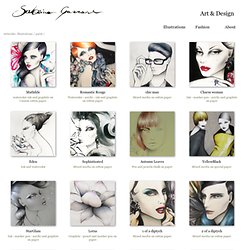 Artworks: illustrations / paint / Mathilde watercolor ink and graphite on Canson cotton paper. Romantic Rouge
Sabrina Garrasi - Porfolio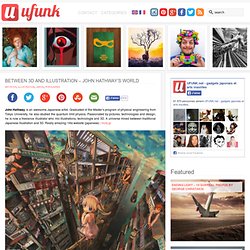 Between 3D and Illustration – John Hathway's world
Between 3D and Illustration – John Hathway's world John Hathway is an awesome Japanese artist. Graduated of the Master's program of physical engineering from Tokyo University, he also studied the quantum limit physics. Passionated by pictures, technologies and design, he is now a freelance illustrator who mix illustrations, technologie and 3D. A universe mixed between traditional Japanese illustration and 3D. Really amazing !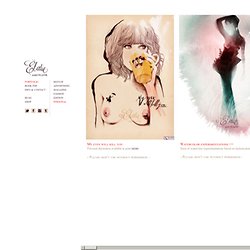 My eyes will kill you Personal illustration available in print here - Please don't use without permission - Watercolor experimentations >> Serie of watercolor experimentations based on fashion pictures - Please don't use without permission - Alexis Mabille : Spring Couture 2013 Personal illustration after a picture of Alexis Mabille Spring Couture 2013 show Blue Personal illustration for the Sexy Color show at Curiosités Gallery Miss Dior Chérie Personal illustration of Miss Dior Chérie : eau de printemps
Ëlodie, french illustrator - Personal illustrations -
Achraf Amiri Fashion Illustrations | TrendLand: Fashion Blog & Trend Magazine
Studio MalotaProjects
Nanami Cowdroy Art
Politiquement Glossy
Agent 002 - Agent d'illustrateurs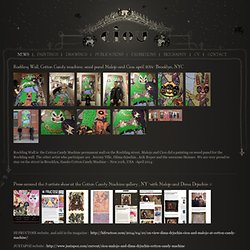 Paul Frank's Julius Toy Art Show Saturday, August 3rd – August 21st, 2013 Celebrate the fun of art Paul Frank-style this August as the Julius Toy Art Show kicks off in Los Angeles! August 3rd marks the launch of this special exhibition curated with Sweet Streets with a fantastic opening night celebration at Toy Art Gallery. Over 50 notable artists from around the world have created their own one-of-a-kind handpainted Julius designer vinyl figures provided by Yes Anime. The customized Julius toys will be available for sale by Toy Art Gallery at http://shop.toyartgallery.com/-c-60 during the run of the exhibition, ending August 21st, 2013.
Home
Alberto Cerriteño
blindSALIDA
Anita Mejia