Visualización
MOVIESOUND
EE - Digital City Portraits Special commission by EE for the launch of 4G For the launch of 4G services in eleven UK cities, EE commissioned me to create a digital portrait for each city, formed from millions of bits of data as people talked and interacted about the biggest events of the day.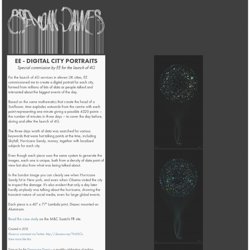 Brendan Dawes - EE - Digital City Portraits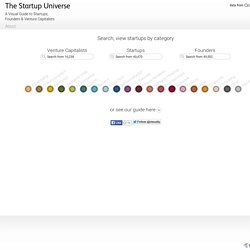 The Startup Universe displays and explores the relationships between startup companies and their founders and investors (Venture Capitalists) since 1990.
visual
Overview | OpenStack Stats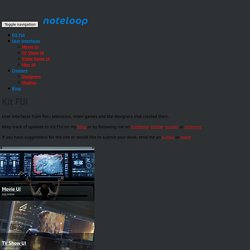 Fantasy User Interfaces, Fictional User Interfaces, Fake User Interfaces, Futuristic User Interfaces. Regardless of what the F stands for, they all represent the same thing, the user interfaces and heads up displays found in many popular movies and television shows.
Kit FUI - Noteloop
Andes
user632 on Vimeo
'Murmur' bridges physical and virtual using sound / @chevalvert @v3ga #raspberrypi
Created using Raspberry Pi and openFrameworks , Murmur is a device that enables the communication between public and the projection by simulating the movement of sound waves, building a luminous bridge between the physical and the virtual.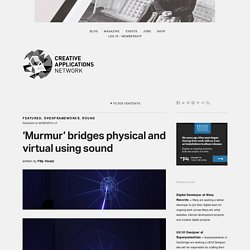 eurovision tracker
Stupid Calculations
Whether it's the Internet of Things and the rising connectivity among devices, or the use of wireless connections for machine-to-machine applications, you might be considering how this technology affects you and your organization.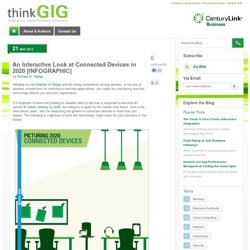 An Interactive Look at Connected Devices in 2020 [INFOGRAPHIC]
PageOneX
ConnectedPRC
Connected China tracks and visualizes the people, institutions and relationships that form China's elite power structure.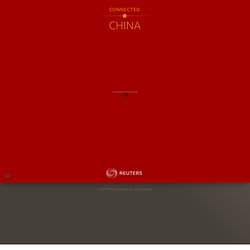 TweetMap ALPHA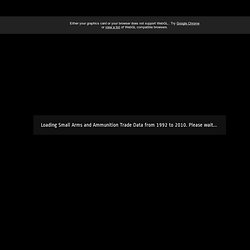 This data visualization was produced by Google as part of the Google Ideas INFO (Illicit Networks, Forces in Opposition) Summit with support from the Igarape Institute and data provided by the Peace Research Institute Oslo (PRIO) small arms database. The visualization includes >1 million individual import and export data points from annual custom reports and maps the transfer of small arms, light weapons and ammunition across 250 nation states and territories around the world between 1992 and 2010.
Data Visualization Network of Resources | I+D Comunicación & Network Thinking
Studying rapidly evolving user interests
Twitter is an amazing real-time information dissemination platform. We've seen events of historical importance such as the Arab Spring unfold via Tweets. We even know that Twitter is faster than earthquakes ! However, can we more scientifically characterize the real-time nature of Twitter? One way to measure the dynamics of a content system is to test how quickly the distribution of terms and phrases appearing in it changes. A recent study we've done does exactly this: looking at terms and phrases in Tweets and in real-time search queries, we see that the most frequent terms in one hour or day tend to be very different from those in the next — significantly more so than in other content on the web.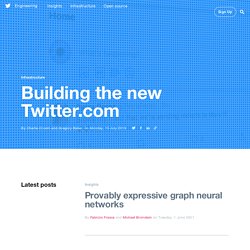 The Story of Sushi on Vimeo
2012-11
TornadoTracks_4fbd458d255c5
Comandante Tom Twitter | Comandante Tom Trending
Daily chart: America's presidential race
threadwatch
Help Remedies - What's wrong U.S.?
How Common Is Your Birthday? | The Daily Viz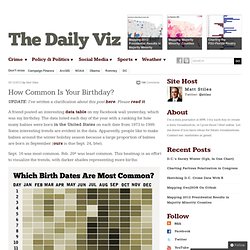 UPDATE: I've written a clarification about this post here . Please read it . A friend posted an interesting data table on my Facebook wall yesterday, which was my birthday. The data listed each day of the year with a ranking for how many babies were born in the United States on each date from 1973 to 1999.
The Historical Evolution of Europe's Borders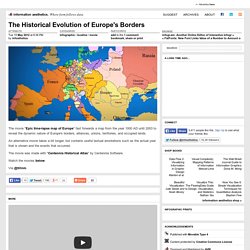 The movie " Epic time-lapse map of Europe " fast forwards a map from the year 1000 AD until 2003 to reveal the dynamic nature of Europe's borders, alliances, unions, territories, and occupied lands. An alternative movie takes a bit longer, but contains useful textual annotations such as the actual year that is shown and the events that occurred. The movie was made with " Centennia Historical Atlas " by Centennia Software. Watch the movies below . Via @tillnm .
Livehoods | I+D Comunicación & Network Thinking
stats.minecraft