Food
Ultimate Mashed Potatoes -DK
Potato and Parsnip Mash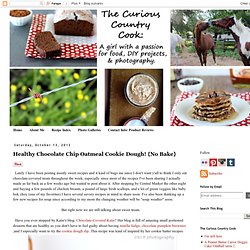 Lately I have been posting mostly sweet recipes and it kind of bugs me since I don't want y'all to think I only eat chocolate-covered treats throughout the week, especially since most of the recipes I've been sharing I actually made as far back as a few weeks ago but waited to post about it. After stopping by Central Market the other night and buying a few pounds of chicken breasts, a pound of large fresh scallops, and a lot of green veggies like baby bok choy (one of my favorites) I have several savory recipes in mind to share soon. I've also been thinking up a few new recipes for soup since according to my mom the changing weather will be "soup weather" soon. But right now we are still talking about sweet treats. Have you ever stopped by Katie's blog: Chocolate-Covered Katie ?
Healthy Chocolate Chip Oatmeal Cookie Dough!
The Perfect Bite :: Pumpkin Fettuccine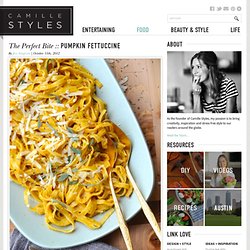 Strap on the stretchy pants and get ready to join in on my pumpkin craze. Jess here, and today I'm here to share a dish that practically screams fall-on-a-plate. This creamy pumpkin fettuccine alfredo is the perfect dinner to come home to with these cooler fall temps we've all been dying over ( truth be told, I'm just pretending the "normal" fall weather has reached Austin and it's NOT 90 degrees out. ) October has never tasted so good. Your mouth is in for it, folks. 1 teaspoon olive oil 2 tablespoons butter 4 cloves of garlic, minced 1 cup heavy cream 1 cup pumpkin puree 1 teaspoon herbs de provence salt and pepper, to taste 8 ounces fettuccine, cooked freshly grated parmesan, to garnish fresh sage, julienne, to garnish Heat oil and butter in a sauce pan with minced garlic and cook until lightly golden and fragrant.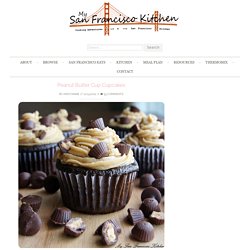 Peanut Butter Cup Cupcakes
I did it. I signed up for my first Half Marathon in San Francisco next February! I am so excited to do this and start training.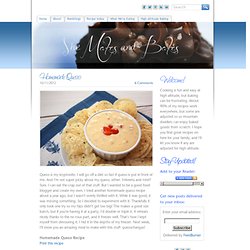 Homemade Queso - She Makes and Bakes
Queso is my kryptonite. I will go off a diet so fast if queso is put in front of me. And I'm not super picky about my queso, either. Velveeta and rotel?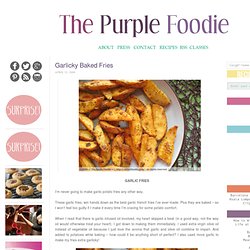 I'm never going to make garlic potato fries any other way. These garlic fries, win hands down as the best garlic french fries I've ever made. Plus they are baked – so I won't feel too guilty if I make it every time I'm craving for some potato comfort.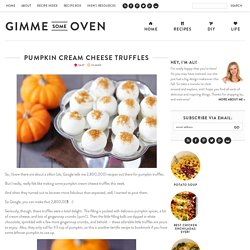 October 3, 2012 So, I know there are about a zillion (ok, Google tells me 2,800,000) recipes out there for pumpkin truffles. But I really, really felt like making some pumpkin cream cheese truffles this week.
Blog Archive pumpkin cream cheese truffles
, Quinoa Veggie "Fried Rice" and a Giveaway! (GIVEAWAY CLOSED)
Lemon Poppy Seed Pancakes
Here is one way to make your next party a smashing success. It's called Aurora and is TCCs black light phosphorescent take on jungle-juice… it's pink under regular light, but glows blue under black light. I can see it now… Doctor, I'm peeing rainbows. Originally conceived in 2006, it is a drink that is pink in natural light, but glows aqua-marine in black-light. Thus, it represents the two main colors of the aurora-borealis. So, without further ado here is the recipe. Delighted Momma: Paleo Chocolate Chip Cookies (no flour, dairy or refined sugar)
If I had a dollar for every low carb, flourless, cookie recipe that I have attempted over the past four or so months I would probably have about $13. That's a lot of cookie recipes that have SUCKED. I promise I will never post recipes on here that suck.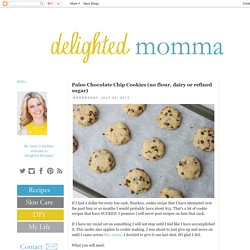 Crave a veggie burger. One with Panko-crusted edges - infused with tender sweet potato and creamy, rustic white beans. Tall stacked on a toasted grain bun - crisp romaine leaves sprawling out the sides. Lime green avocado.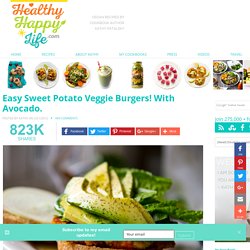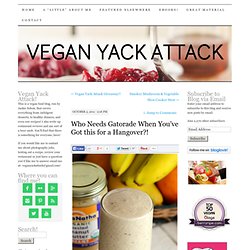 Who Needs Gatorade When You've Got this for a Hangover?!
If I told you that I had partied a little too hard last night celebrating the start of Vegan MOFO, I'd be lying. Don't get me wrong, I'm obviously excited for it, but this was a case of karaoke bar+liquid courage=grumpy/hungover Jackie. Oh, the repercussions for having a hilarious and fun night. This is what leads me into this amazing smoothie/shake; I found myself quickly "researching" ie. googling, foods that cure hangovers and came across an article on How Stuff Works . After glancing at it and seeing bananas, I knew that I had a mission to complete and that mission was to make an amazing banana smoothie. One so thick that you'd have to eat it with a spoon!
Easy Mole Sauce Recipe
We are carb lovers at our house, so when I saw the Braided Spaghetti Bread recipe in the Rhodes Home Baked Family Favorites with frozen dough cookbook I knew we would love it. This is a really simple recipe; it just takes a little planning for thawing the dough. It will take 2-3 hours for the bread loaf to thaw to room temperature or 1-2 hours for the rolls to thaw to room temperature. You will need:
My avocado obsession continues, this time with Stovetop Avocado Mac and Cheese! If you like our Creamy Avocado Pasta , you will love this decadent macaroni and cheese. It is basically the same delicious pasta, but kicked up a notch. Josh thought I was a little looney when I told him what we were having for dinner, but after one bite, he was in mac and cheese heaven.
Need a midnight snack? Or anytime snack for that matter, my cookies and cream peanut butter might just knock your socks off I was so lucky to have my sister and her family visit earlier this week and I got to have some kitchen time with her beautiful girls. They are just the sweetest things ever.
Creamy Squash Gnocchi
http://www.youtube.com/v/V9c86dq7IPo?showsearch=0&showinfo=0&rel=0&hd=1&modestbranding=1&autoplay=1&fs=1 Ingredients 1 small butternut squash shot of olive oil mug of cream (300ml) 1 red onions 2 cloves of garlic few fresh sage leaves glass of white wine chunk of Parmesan handful of fresh parsley, chopped bunch of fresh asparagus packet of ready made gnocchi (400g) Recipe