Wedding
The Photographers
Cliff Mautner Photography
As I head into the heart of the wedding season, I'm just a few weeks away from the launch of my new website and new blog. A huge thanks to infinet design's Brock and Dave, for their insight, creativity, and amazing service behind their product. I'll launch the site and blog asap!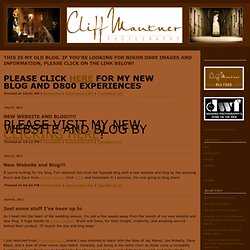 Sydney wedding photography by Daniel Griffiths |
Fusion Photography - premium wedding photography services & bridal portraiture.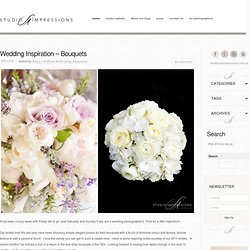 I've just returned from the International Photography Awards and Convention in Las Vegas where over 20,000 photographers from around the globe come together for a week of learning, sharing and inspiration. Each year I make the pilgrimage to catch up with great friends old and new and immerse myself in photography from around the world. It helps me keep it fresh and current for my clients and for myself. This year I taught a 2 day workshop taking 20 photographers through the process of creating the wedding landscapes that Studio Impressions has become know for. When I first started photography I wanted to incorporate my love of landscape photography with my love of wedding photography.
Studio Impressions « Bringing photography to life
Cliff Mautner Photography
APERTURA - Wedding & Portrait Photography of Ray Soemarsono & Er
Amelia Lyon
Ivan Franchet photographe mariage international Love and Wedding
Jean-Pierre Uys Photography | Cape Town | South Africa
Ben Chrisman Photography: Best destination wedding photographers
angelica glass photography
Southern California Professional Photographer Southern CA Weddin
Los Angeles Wedding Photographer | Joy Marie Photography | Nashv
Seattle Wedding, Lifestyle, & Boudoir Photographer Laurel McConn
Justin & Mary - Photography
Roberto Valenzuela Wedding Photographer
kudegraphy
Kodak UK Wedding Photographer of the Year – Ken Lam
Vancouver Island Wedding Photographer | Jenna Shouldice
Jay Lawrence Goldman | Fine Art Los Angeles Wedding Photography
Jeff Newsom - Wedding Photographer - San Luis Obispo, Santa Barb
Boutwell Home
J Garner Photography
Poser : Image
Wedding & Portrait Photography in Chicago | Bob & Dawn Davis
John & Joseph Photography Inc. - Wedding Photographers - Los Ang
Documentary Nottingham Wedding Photographers, Derby Wedding Phot
amy & stuart
The world's best wedding photos of 2009
Cheri Pearl Photography
Caroline Tran Photographer | Los Angeles Wedding, Boudoir, Mater
Dave Robbins Photography - Home
{ CHENNERGY } international wedding photo/video
Belathée Photography - New York
Garrett Nudd Photographer - Orlando - Chattanooga - Atlanta - De
"San Francisco wedding photographer, Bambi Cantrell, serving: Sa
Ira Lippke Studios - Wedding photography in New York, Los Angele
Max Wanger Photography
Yervant
Lisa Lefkowitz | Fine Art Photography
Wedding Photography | Engagements | Portraits at Desi Baytan Pho
Stephanie Williams - Photographer - Weddings, Portraits, Destina
International destination wedding photographer -- Los Angeles, O
Sloan Photographers
SEATTLE WEDDING PHOTOGRAPHER
Christian Oth Studio NY | New York Wedding Photographers & Desti
Corbin Gurkin
Sarah Yates Los Angeles and Destination Wedding Photography
Natalie Moser Photography : Award Winning Wedding and Lifestyle
JENNIFER SKOG {skog as in vogue}
THE IMAGE IS FOUND . PHOTOGRAPHY