Financial ⎋
Markets Magazine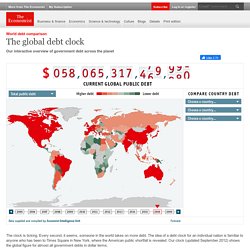 The clock is ticking. Every second, it seems, someone in the world takes on more debt. The idea of a debt clock for an individual nation is familiar to anyone who has been to Times Square in New York, where the American public shortfall is revealed. Our clock (updated September 2012) shows the global figure for almost all government debts in dollar terms.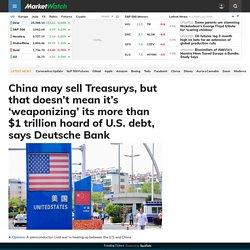 Dow /quotes/zigman/627449/realtime 16,413 -160 0.96% Nasdaq /quotes/zigman/12633936/realtime 4,128 -110 2.59% /quotes/zigman/3870025/realtime 1,865 -24 1.26% GlobalDow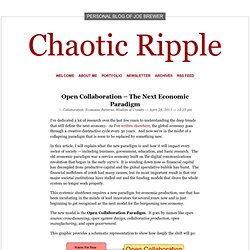 I've dedicated a lot of research over the last few years to understanding the deep trends that will define the next economy. As I've written elsewhere, the global economy goes through a creative-destructive cycle every 50 years. And now we're in the midst of a collapsing paradigm that is soon to be replaced by something new. In this article, I will explain what the new paradigm is and how it will impact every sector of society — including business, government, education, and basic research. The old economic paradigm was a service economy built on the digital communications revolution that began in the early 1970′s. It is winding down now as financial capital has decoupled from productive capital and the global speculative bubble has burst.
News Finweek TV JSE Direct Listed Companies Entrepreneurship Features
South Africa's biggest source of financial, business and economic information
Inward Investment Thursday, April 17th, 2014 The JOBS Act has been well received by small businesses, and for good reason; however, the long awaited Title III has thus far come up spectacularly short Technology Wednesday, April 16th, 2014 Facebook's $19bn acquisition of WhatsApp became its 45th buyout.
World Finance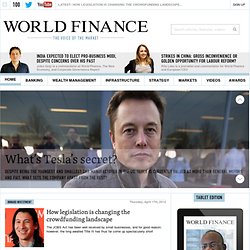 MBS Dashboard - Pricing, Charts and Commentary
There's not a lot of "updating" or commentary to be done when bond markets are behaving as expected. With that in mind, markets continue to trade as expected following this morning's initial move. Also to be expected is a general lack of big moves the day before NFP. Essentially, our best chance for a big move would have been a crazy ECB Announcement this morning, followed by crazy strong economic data, subsequently causing snowball selling in Treasuries and major spillover into MBS.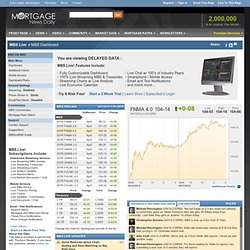 close [x] This All Access article is featured in our magazine and non-subscribers receive access to only a limited number of articles per month. To access this article and all articles featured in our magazine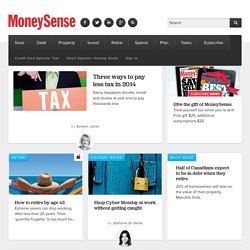 IPO Desktop
Conspiracy of the Rich - The 8 New Rules of Money, as a book and website was created to help you understand how the current recession came about, and what you need to learn to survive through the coming rough years. An unprecedented publishing event for Robert Kiyosaki and The Rich Dad Company, Conspiracy of the Rich - The 8 New Rules of Money is an interactive, "Wiki-style" project in which Kiyosaki has invited feedback, commentary, and questions from readers across the globe. Stay current with the absurdities affecting our rapidly changing economic crisis by reading Roberts regular Exclusive Online Updates to Conspiracy of the Rich - The 8 New Rules of Money.
Conspiracy of the Rich - Home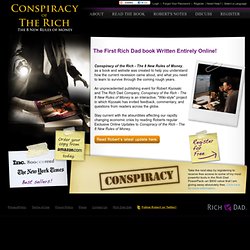 ZN: Stock Quote Price - Value of Stock for ZION OIL & GAS Today
Feature Andrew Bary Shares of orphan drug maker Sarepta could soar if the FDA gives an early go-ahead to its drug for Duchenne muscular dystrophy. Profile Sarah Max Smead Value: Worth the Wait William Smead has a long history of patience. He's willing to wait for the stocks of companies offering in-demand products to fall in value. Feature Sandra Ward Raytheon Plays Offense as Defense Tightens The big Pentagon contractor has a hot hand in cybersecurity and sells lots of missile systems overseas. The upside for the stock?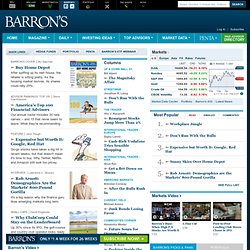 By Rachel Hyman, head of marketing at Edit Huddle Blog Errors are a Problem Think about your favorite blogs, whether they're political, tech, or news blogs.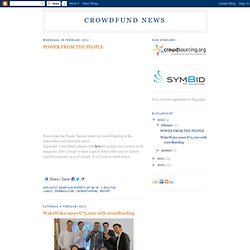 Crowdfund News
World Wealth Report 2011
The Business Finance- Finance and Economy Site
Cut To The Chase Posted by admin in Cash, Finance, Loans on Jun 25th, 2013 | No Comments Okay, let me just cut to the chase before going into the details.
Professional Wealth Management
Saturday, July 14, 2012 ResponsAbility Social Investments, a Swiss investment company, recently issued loans totaling USD 6.3 million to microfinance institutions (MFIs) in Peru and Bolivia. Continue Reading » Friday, July 13, 2012 Incofin Investment Management, a Belgian company that manages microfinance investment funds, has paid INR 13 crore (USD 2.36 million) for an equity stake of undisclosed size in Annapurna Microfinance Private Limited, a for-profit microfinance company based in the Indian state of Orissa.
Inc. - News Room
Single Global Currency Association
To Join the Association(FREE): Go To MEMBERSHIP/CONTRIBUTE New material on site: 30 March 2014. Publication of 2014 Edition of book: The Single Global Currency - Common Cents for the World. Available on Amazon.com as a PAPERBACK and in KINDLE format. The 2014 edition is a rewrite of the original 2006 edition, unlike the 2007, 2008 and 2009 editions which republished the original edition, together with Appendices for the updated information.