Financial ⎋
Markets Magazine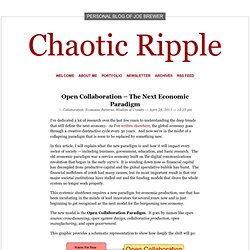 I've dedicated a lot of research over the last few years to understanding the deep trends that will define the next economy. As I've written elsewhere, the global economy goes through a creative-destructive cycle every 50 years. And now we're in the midst of a collapsing paradigm that is soon to be replaced by something new. In this article, I will explain what the new paradigm is and how it will impact every sector of society — including business, government, education, and basic research. The old economic paradigm was a service economy built on the digital communications revolution that began in the early 1970′s. It is winding down now as financial capital has decoupled from productive capital and the global speculative bubble has burst.
South Africa's biggest source of financial, business and economic information
World Finance
MBS Dashboard - Pricing, Charts and Commentary
Dec Consumer Confidence 78.1 vs 76.0 ForecastNov revised to 72.0 from 70.4Present Situation 76.2 vs 73.5 in Nov, highest since April 2008Market Reaction: holding post Chicago PMI improvement, leaving us somewhere between the day's highs and lows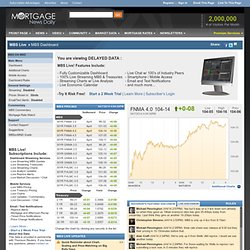 IPO Desktop
Conspiracy of the Rich - Home
ZN: Stock Quote Price - Value of Stock for ZION OIL & GAS Today
Crowdfund News
World Wealth Report 2011
Euromoney – International banking finance and capital markets news and analysis
The Business Finance- Finance and Economy Site
Professional Wealth Management
"Juan Carlos' destiny today, is to serve as the Fall Guy: symbolically bear the burden of the economic disaster, wait for the first good month of economic relief, finally abdicate in favor of Crown Prince at once, allowing Felipe to symbolize the renaissance. History'll be very generous with such a man: a titan."By Musso on Juan Carlos: Spanish monarch struggling to revive a tarnished crown "This recalls a chess game I played against computer that told me I would be check-mated in three moves. Governor Christie has three moves left.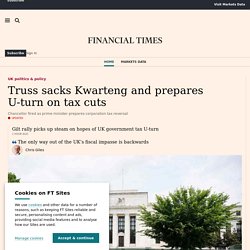 Inc. - News Room
Easily Send & Share Press Releases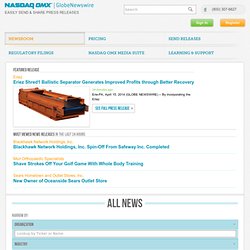 Single Global Currency Association