✎ Fact Finders
All That Stats
Search Results for "spanishdtranslationz.com"
ADB (nonregional member), AfDB (nonregional member), ANZUS, APEC, Arctic Council, ARF, ASEAN (dialogue partner), Australia Group, BIS, BSEC (observer), CBSS (observer), CD, CE (observer), CERN (observer), CICA (observer), CP, EAPC, EAS, EBRD, EITI (implementing country), FAO, FATF, G-20, G-5, G-7, G-8, G-10, IADB, IAEA, IBRD, ICAO, ICC (national committees), ICRM, IDA, IEA, IFAD, IFC, IFRCS, IGAD (partners), IHO, ILO, IMF, IMO, IMSO, Interpol, IOC, IOM, ISO, ITSO, ITU, ITUC (NGOs), MIGA, MINUSTAH, MONUSCO, NAFTA, NATO, NEA, NSG, OAS, OECD, OPCW, OSCE, Paris Club, PCA, PIF (partner), SAARC (observer), SELEC (observer), SICA (observer), SPC, UN, UNCTAD, UNESCO, UNHCR, UNITAR, UNMIL, UNMISS, UNRWA, UNSC (permanent), UNTSO, UPU, WCO, WHO, WIPO, WMO, WTO, ZC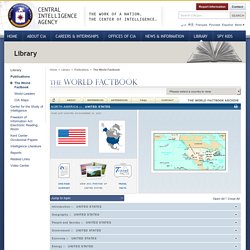 The World Factbook
Solis Family Crest and History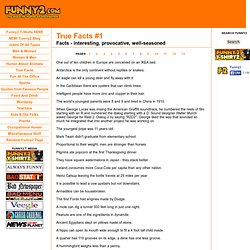 Facts - interesting, provocative, well-seasoned One out of ten children in Europe are conceived on an IKEA bed. Antarctica is the only continent without reptiles or snakes. An eagle can kill a young deer and fly away with it. In the Caribbean there are oysters that can climb trees.
True Facts #1