Mobile Tech/Apps
Head Tracking for iPad: Glasses-Free 3D Display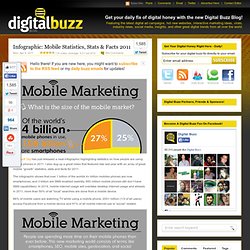 Microsoft Tag has just released a neat infographic highlighting statistics on how people are using mobile phones in 2011.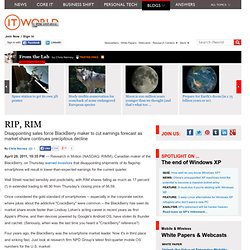 April 28, 2011, 10:35 PM — Research in Motion (NASDAQ: RIMM), Canadian maker of the BlackBerry, on Thursday warned investors that disappointing shipments of its flagship smartphone will result in lower-than-expected earnings for the current quarter. Wall Street reacted sensibly and predictably, with RIM shares falling as much as 17 percent (!) in extended trading to 46.90 from Thursday's closing price of 56.59.
RIP, RIM
CrossPlatformMobile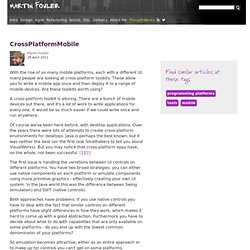 programming platforms · tools · mobile
The idea of using the Internet to parse out small jobs is not new. But a new crop of businesses has popped up that use the iPhone to help people find and perform small tasks near them.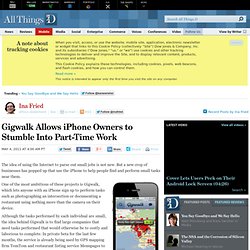 Gigwalk Allows iPhone Owners to Stumble Into Part-Time Work | Ina Fried | Mobilized | AllThingsD
How can I put my app in front of millions of new users
Private "storefronts" let corporations outfit employees with homegrown business apps.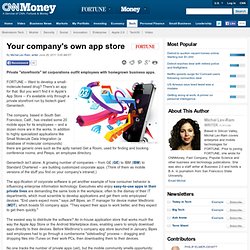 Your company's own app store
May 4, 2011 — The world's first interactive paper computer is set to revolutionize the world of interactive computing. "This is the future.
Revolutionary new paper computer shows flexible future for smartphones and tablets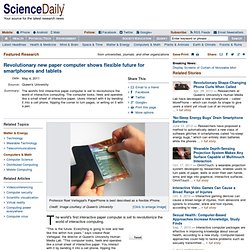 A cheat sheet for App Store pricing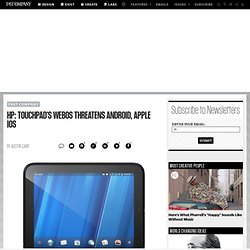 HP: TouchPad's WebOS Threatens Android, Apple iOS
Richard Kerris, the former Apple exec, is gliding through his presentation of HP's TouchPad. As the current VP of worldwide developer relations for WebOS, the slick software giving life to HP's latest mobile devices, Kerris is giddily running through the tablet's bells and whistles: the design, the partnerships, the apps, the engineering.
When it comes to app development for mobile devices, cross-platform implementation is the new hot thing. Developers have long struggled with fragmentation across operating systems, when they want to just be able to create one app and blast it out on every platform imaginable.
Native Apps Or Web Apps? Particle Code Wants You To Do Both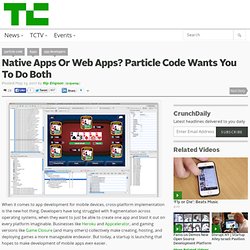 News
iPads, Android tablets and smartphones join the military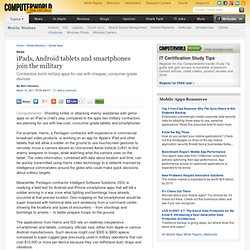 Mobile Megatrends 2011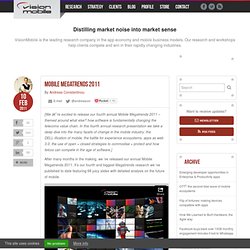 Mobile Megatrends 2011 [We 're excited to release our fourth annual Mobile Megatrends 2011 – themed around what else? how software is fundamentally changing the telecoms value chain. In this fourth annual research presentation we take a deep dive into the many facets of change in the mobile industry; the DELL-ification of mobile, the battle for experience ecosystems, apps as web 3.0, the use of open + closed strategies to commodise + protect and how telcos can compete in the age of software.]
This is the Creepy, Super Cool Future of Smartphones & Social Networks
There's very little gray area on this one: You're either completely excited by the potential for built-in facial recognition combined with smartphones and social networks, or your entirely creeped out and afraid for the future of the planet.