jQuery
Tutorial: Another way to create your own jQuery Slider
In my previous tutorial on how to create a Slider with jQuery, i illustrated the concept to build up an jQuery Slider easily with a few line of jQuery code and an explanation on how it is being done.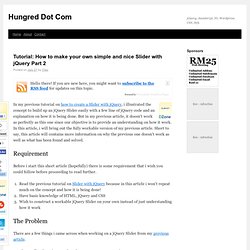 javascript - iphone's safari touchmove event not working.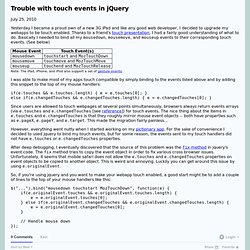 Xavi - Trouble with touch events in jQuery
July 25, 2010
Tutorial: How to make your own simple and nice slider with jQuery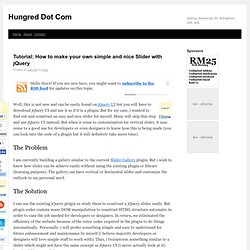 Well, this is not new and can be easily found on jQuery UI but you will have to download jQuery UI and use it as if it is a plugin. But for my case, i wanted to find out and construct an easy and nice slider for myself. Many will skip this step and use jQuery UI instead.