Cool Stuff
What are your top 5 websites besides reddit? : AskReddit
aug10wallpaper-11_1600.jpg (JPEG Image, 1600x1200 pixels) - Scaled (51%)
My favorite was the one by Jonathan Haidt on his studies on moral psychology. What I like most was the call for everyone to realize that everyone has beliefs and attitudes that they hold very true and act on them. Maybe rather than fighting and arguing, we could be spending more time trying to understand each other?...Plus he is a secular (which I am), doing empirically studies analyzing non-securalists, while at times supporting them. Who would've thought? :) by coleman Feb 23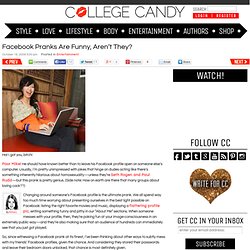 Ha! I got you, bitch!
Facebook Pranks Are Funny, Aren't They? : College Candy
GelSight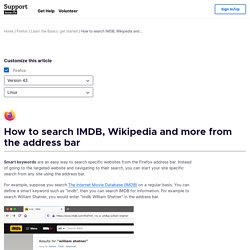 Smart keywords are an easy way to search specific websites directly from the Firefox Location bar. Instead of going to the targeted website, finding the search function, and executing the search, you can search the website using Firefox, while you are at any website. For example, suppose you search The Internet Movie Database (IMDB) on a regular basis. You can define a smart keyword to enable searching IMDB through your browser.
Smart keywords
Geocities-izer - Make Any Webpage Look Like It Was Made By A 13
WONDER-TONIC