Cool Stuff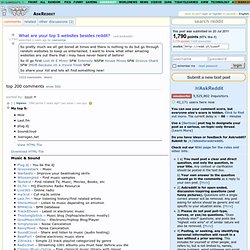 What are your top 5 websites besides reddit? : AskReddit
You can see your comment score, but everyone else's score is hidden. Click to find out more. The current delay is -- 60 -- minutes Use a [Serious] post tag to designate your post as a serious, on-topic-only thread. [Learn More] Do you have ideas or feedback for Askreddit?
I really like that Metasploit always has the latest exploits and new functionality like the phishing campaigns is introduced all the time. I highly recommend the product. Spending billable hours efficiently is critical, and Metasploit Pro is a huge help on this.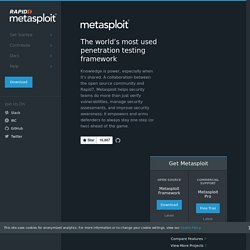 Penetration Testing | The Metasploit Project
aug10wallpaper-11_1600.jpg (JPEG Image, 1600x1200 pixels) - Scaled (51%)
Gabby Giffords and Mark Kelly Be passionate. Be courageous. Be your best. On January 8, 2011, Congresswoman Gabby Giffords was shot in the head while meeting constituents in her home town of Tucson, Arizona. Her husband, the astronaut Mark Kelly, immediately flew to be by her side.
TED: Ideas worth spreading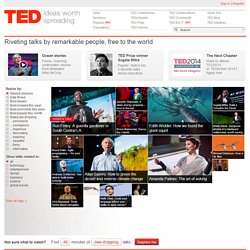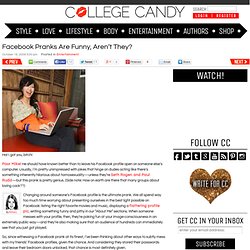 Ha! I got you, bitch! Poor Mike! He should have known better than to leave his Facebook profile open on someone else's computer. Usually, I'm pretty unimpressed with jokes that hinge on dudes acting like there's something inherently hilarious about homosexuality—unless they're Seth Rogen and Paul Rudd—but this prank is pretty genius. (Side note: How on earth are there that many groups about loving cock??)
Facebook Pranks Are Funny, Aren't They? : College Candy
GelSight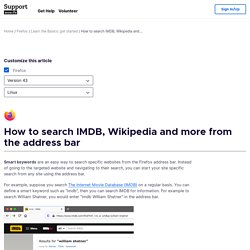 Smart keywords are an easy way to search specific websites directly from the Firefox Location bar. Instead of going to the targeted website, finding the search function, and executing the search, you can search the website using Firefox, while you are at any website. For example, suppose you search The Internet Movie Database (IMDB) on a regular basis. You can define a smart keyword to enable searching IMDB through your browser. To search IMDB for information on William Shatner, you would enter the following in the Firefox Location bar: imdb William Shatner
Smart keywords
OVGuide: Online Video Guide - Watch Free Videos
Geocities-izer - Make Any Webpage Look Like It Was Made By A 13
WONDER-TONIC