Content Management Systems
35 Beautiful Commercial And Free Joomla Templates - Smashing Mag. Advertisement Joomla is one of the most powerful, robust and feature-rich content management systems out there.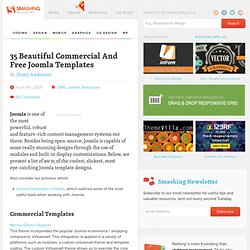 Besides being open-source, Joomla is capable of some really stunning designs through the use of modules and built-in display customizations. Wordpress, Joomla or Drupal - Which CMS should you choose? The 15 Best Wordpress Plugins to Use in 2010. One of the reasons that I'm so madly in love with WordPress is the thousands of plugins available.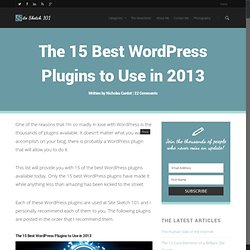 It doesn't matter what you want to accomplish on your blog, there is probably a WordPress plugin that will allow you to do it. This list will provide you with 15 of the best WordPress plugins available today. Only the 15 best WordPress plugins have made it while anything less than amazing has been kicked to the street. Each of these WordPress plugins are used at Site Sketch 101 and I personally recommend each of them to you.
The following plugins are posted in the order that I recommend them. Get Total Control Over Your Page Styles With CSS | Pro Blog Desi. A WordPress site is made up of lots of different types of pages.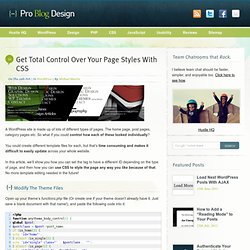 The home page, post pages, category pages etc. So what if you could control how each of these looked individually? You could create different template files for each, but that's time consuming and makes it difficult to easily update across your whole website. WordPress and Facebook Consultant | (Anti) Social Development. PHP.help! : resources for web developers.
---