Content Management Systems
35 Beautiful Commercial And Free Joomla Templates - Smashing Mag
Advertisement Joomla is one of the most powerful, robust and feature-rich content management systems out there. Besides being open-source, Joomla is capable of some really stunning designs through the use of modules and built-in display customizations.
Wordpress, Joomla or Drupal - Which CMS should you choose?
This list is updated each year to reflect only the best plugins. Many plugins from last year have been replaced and this is what made the cut.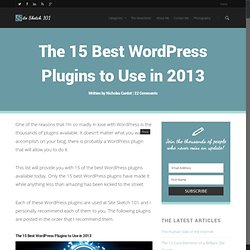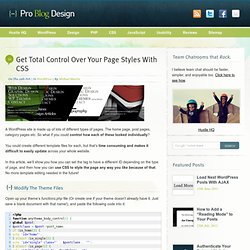 Get Total Control Over Your Page Styles With CSS | Pro Blog Desi
A WordPress site is made up of lots of different types of pages.
WordPress and Facebook Consultant | (Anti) Social Development
PHP.help! : resources for web developers