Chrome
QRreader beta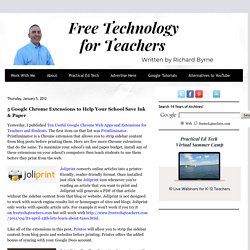 Google Chrome extensions
Yesterday, I published Ten Useful Google Chrome Web Apps and Extensions for Teachers and Students . The first item on that list was Printliminator .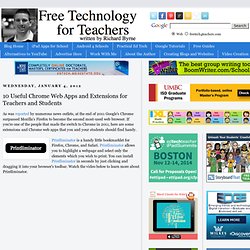 As was reported by numerous news outlets, at the end of 2011 Google's Chrome surpassed Mozilla's Firefox to become the second most-used web browser. If you're one of the people that made the switch to Chrome in 2011, here are some extensions and Chrome web apps that you and your students should find handy.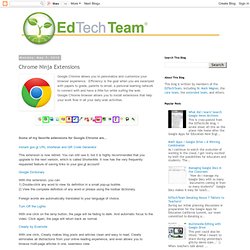 Chrome Ninja Extensions
Google Chrome allows you to personalize and customize your browser experience.