Recursos
Ideas
Tutoriales. Descargas. Fuentes, brochas, vectores etc. Render. Musica online. Blog de Ehrnstrom – Top 35 Albums Since College.
This is my list of my favorite 35 albums I've listened to, or been largely exposed to, since I started college.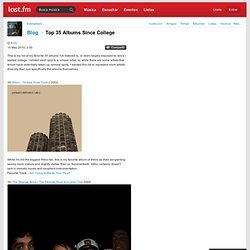 I limited each spot to a unique artist, so while there are some artists that would have potentially taken up several spots, I wanted this list to represent more artistic diversity than just specifically the albums themselves. 35. Wilco - Yankee Hotel Foxtrot 2002 While I'm not the biggest Wilco fan, this is my favorite album of theirs as their songwriting seems more mature and slightly darker than on Summerteeth. Free Vector Graphics and Icons database and search engine - Part 3. Www.WorldArchitectureNews.com. The Secret Law of Page Harmony - Retinart. "A method to produce the perfect book."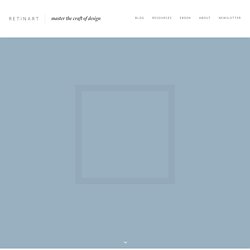 The perfect book. This is how designer-genius Jan Tschichold described this system. Not the ok book, nor the pretty good book, but the perfect book.
---