Comics
You may remember I wrote a long "State of the Strips" Speech in 2010, assessing how things were going when I reached the 3,000th SHELDON strip. Well, we're now way past the 4,000th strip -- aaaand I've just turned 40 -- so it seems like an excellent time to take stock of how things are going. A new "State of the Strips" Speech for 2014, talking about where things stand, and what my five-year plan is for projects I'm working on: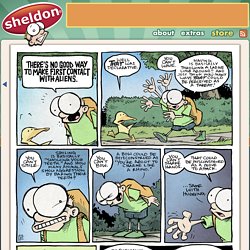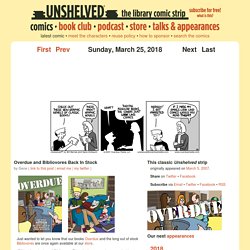 Today is my birthday and, as is our tradition, we switched roles: I wrote the strip and Gene drew it. He seems to draw the strip differently every year. Can you guess how he did it this year? Tweet your guess to @unshelfeed with the hashtag #ambaumdraws and the first person to guess correctly wins a custom Gene Ambaum drawing made with the same technique. It's a very special birthday present from him to you. Wait a second, how did I get left out of that?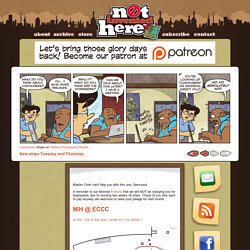 Eliza is amazingly truthful, all in all. Can you feel the excitement in the air? That's because Emerald City Comic Con, Seattle's hometown comics and pop culture extravaganza, is just a few days away! If you don't already have tickets it's too late! They're sold out! Jeff and I will be taking turns in booth 112, which is the same location as last year.
Pearls Before Swine free online comic strip library at comics
Get Fuzzy free online comic strip library at comics