Devs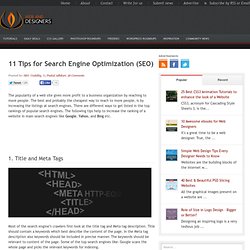 advertisement The popularity of a web site gives more profit to a business organization by reaching to more people. The best and probably the cheapest way to reach to more people, is by increasing the listings at search engines. There are different ways to get listed in the top rankings of popular search engines. The following tips help to increase the ranking of a website in main search engines like Google, Yahoo, and Bing etc. 1.
11 Tips for Search Engine Optimization (SEO)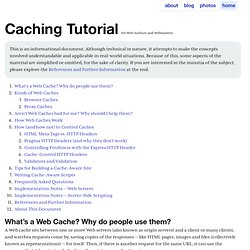 for Web Authors and Webmasters This is an informational document. Although technical in nature, it attempts to make the concepts involved understandable and applicable in real-world situations. Because of this, some aspects of the material are simplified or omitted, for the sake of clarity. If you are interested in the minutia of the subject, please explore the References and Further Information at the end. What's a Web Cache?