Read This!!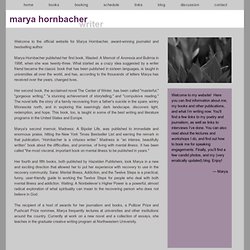 Welcome to the official website for Marya Hornbacher, award-winning journalist and bestselling author. Marya Hornbacher published her first book, Wasted: A Memoir of Anorexia and Bulimia in 1998, when she was twenty-three. What started as a crazy idea suggested by a writer friend became the classic book that has been published in sixteen languages, is taught in universities all over the world, and has, according to the thousands of letters Marya has received over the years, changed lives. Her second book, the acclaimed novel The Center of Winter, has been called "masterful," "gorgeous writing," "a stunning achievement of storytelling," and "compulsive reading."
marya hornbacher
f | Interests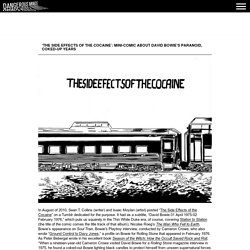 The name Russ Meyer has some striking connotations. The first being a comic-book style obsession with large, heaving, fleshy female breasts. But if all you see with the man is pendulous, heaving, busting-out-of-the screen tatas, then you are seeing only part of the picture. Meyer's signature films boasted top notch editing that never let you finish a breath, plot lines that played out like the weirdest morality tale and characters that were so over the top and wild, that you really wished real life could be just like that.
Dangerous Minds
How your brain is wired to start learning a new language today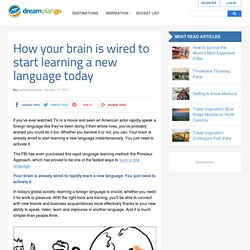 If you've ever watched TV or a movie and seen an American actor rapidly speak a foreign language like they've been doing it their whole lives, you've probably wished you could do it too. Whether you believe it or not, you can: Your brain is already wired to start learning a new language instantaneously. You just need to activate it. The FBI has even purchased this rapid language learning method: the Pimsleur Approach, which has proved to be one of the fastest ways to learn a new language. Your brain is already wired to rapidly learn a new language. You just need to activate it.
Gawker — Today's gossip is tomorrow's news
Scientology's war on psychiatry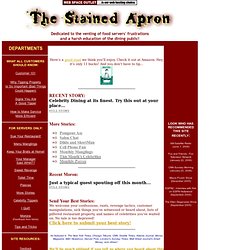 Here's a good read we think you'll enjoy. Check it out at Amazon. Hey, it's only 11 bucks! And you don't have to tip... Recent Story: Celebrity Dining at its finest.
The Stained Apron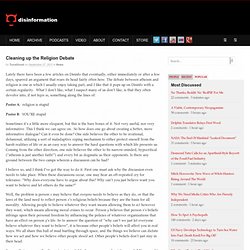 Lately there have been a few articles on Disinfo that eventually, either immediately or after a few days, spurred an argument that rears its head fairly often here. The debate between atheism and religion is one in which I usually enjoy taking part, and I like that it pops up on Disinfo with a certain regularity. What I don't like, what I suspect many of us don't like, is that they often devolve into, if not begin as, something along the lines of: Poster A: religion is stupid Poster B: YOU'RE stupid
Cleaning up the Religion Debate
Please Support Truthdig In a media landscape littered with sellouts, we proudly remain one of the few truly independent news sites featuring strong, uncompromising voices. But we need your help to continue our mission of finding and publishing a range of insightful opinion and analysis from a progressive point of view. Your gift to Truthdig goes directly back into the website.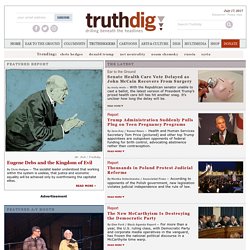 Truthdig: Drilling Beneath the Headlines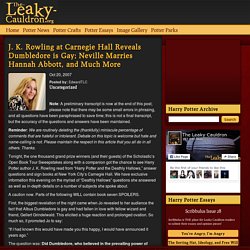 J.K. Rowling Posted by: Edward October 20, 2007, 01:17 AM Note: A preliminary transcript is now at the end of this post; please note that there may be some small errors in phrasing, and all questions have been paraphrased to save time; this is not a final transcript, but the accuracy of the questions and answers have been maintained. Reminder: We are routinely deleting the (thankfully) miniscule percentage of comments that are hateful or intolerant.
J. K. Rowling at Carnegie Hall Reveals Dumbledore is Gay; Neville Marries Hannah Abbott, and Much More
Photographer: "This stalker has better game than any of my exes." Reporter on phone with source wondering where regular contact is: "Oh, he's in court today for a masturbation trial." Copy Editor 1: "Guess how many inches the obits are. 66.666 inches." Copy Editor 2: "Quick! Add a word!" Copy Editor 1: "Never."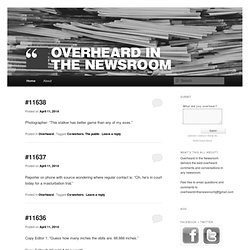 Overheard in the Newsroom