Read This!!
Marya hornbacher. F | Interests. Dangerous Minds. How your brain is wired to start learning a new language today. If you've ever watched TV or a movie and seen an American actor rapidly speak a foreign language like they've been doing it their whole lives, you've probably wished you could do it too.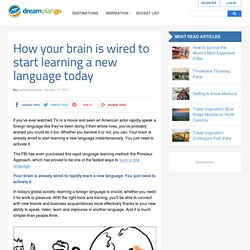 Whether you believe it or not, you can: Your brain is already wired to start learning a new language instantaneously. You just need to activate it. The FBI has even purchased this rapid language learning method: the Pimsleur Approach, which has proved to be one of the fastest ways to learn a new language. Your brain is already wired to rapidly learn a new language. You just need to activate it.
Gawker — Today's gossip is tomorrow's news. Scientology's war on psychiatry. The Stained Apron. Cleaning up the Religion Debate. Lately there have been a few articles on Disinfo that eventually, either immediately or after a few days, spurred an argument that rears its head fairly often here.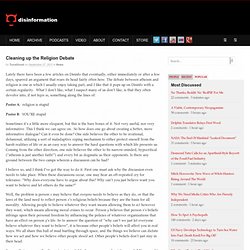 The debate between atheism and religion is one in which I usually enjoy taking part, and I like that it pops up on Disinfo with a certain regularity. What I don't like, what I suspect many of us don't like, is that they often devolve into, if not begin as, something along the lines of: Poster A: religion is stupid Poster B: YOU'RE stupid. Truthdig: Drilling Beneath the Headlines. J. K. Rowling at Carnegie Hall Reveals Dumbledore is Gay; Neville Marries Hannah Abbott, and Much More. J.K.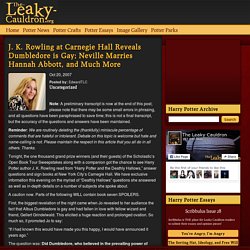 Rowling Posted by: Edward October 20, 2007, 01:17 AM Note: A preliminary transcript is now at the end of this post; please note that there may be some small errors in phrasing, and all questions have been paraphrased to save time; this is not a final transcript, but the accuracy of the questions and answers have been maintained. Reminder: We are routinely deleting the (thankfully) miniscule percentage of comments that are hateful or intolerant. Overheard in the Newsroom.
TED Talks. The Shorthorn.
---