Research Foundations
NSF.gov
ED.GOV. Education | Education. IBM's comprehensive approach to corporate citizenship aligns with our values and maximizes the impact we can have as a global enterprise.We focus our community engagement and corporate service programs on specific societal issues, including the environment, community economic development, education, health, literacy, language and culture.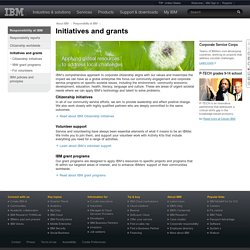 These are areas of urgent societal needs where we can apply IBM's technology and talent to solve problems. Citizenship initiatives In all of our community service efforts, we aim to provide leadership and effect positive change. We also work closely with highly qualified partners who are deeply committed to the same outcomes. Focus on Education. "Education is a human right with immense power to transform.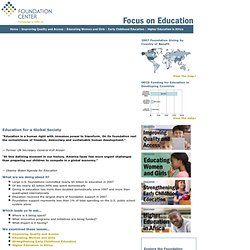 On its foundation rest the cornerstones of freedom, democracy and sustainable human development." — Former UN Secretary General Kofi Annan. Grants.gov.
---