Reform
Partnership for Next Generation Learning
Learning Matters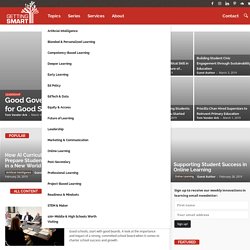 Learning Partnership for LA Schools Making Progress "Blended learning continues to be a focus across our network in math/literacy," said Oliver.
State Education Reforms (SER) - Welcome to the Website on State
This site, which draws primarily on data collected by organizations other than NCES, compiles and disseminates data on state-level elementary and secondary education reform efforts in the five areas indicated below. School finance is also an important area of educational reform. A few tables on this topic are included in the Accountability section. Additional state-level information on school finance is available in "Revenues and Expenditures for Public Elementary and Secondary Education", a report available at the NCES Education Finance Statistics Center.