International Studies
Welcome | TIMSS Videos
By AMY CHUA A lot of people wonder how Chinese parents raise such stereotypically successful kids. They wonder what these parents do to produce so many math whizzes and music prodigies, what it's like inside the family, and whether they could do it too. Well, I can tell them, because I've done it. Here are some things my daughters, Sophia and Louisa, were never allowed to do: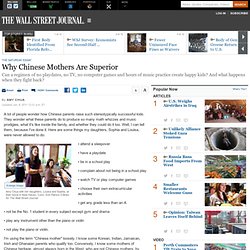 Executive summary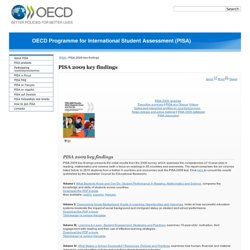 PISA 2009 Results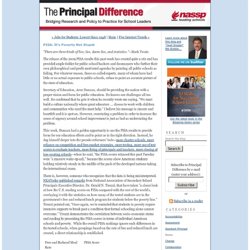 The Principal Difference: A School Leadership Blog by Mel Riddile: PISA: It's Poverty Not Stupid
"There are three kinds of lies; lies, damn lies, and statistics." --Mark Twain The release of the 2009 PISA results this past week has created quite a stir and has provided ample fodder for public school bashers and doomsayers who further their own philosophical and profit-motivated agendas by painting all public schools as failing.
Player PISA
TIMSS.ORG