Jeux flash sur le web
Casual Gameplay Design Competition #9 — "Friends" OneMrBean's first place award winning entry into the 9th Casual Gameplay Design Competition is a piece of interactive narrative about remembering the things that really matter in your life, and the people who gave them to you.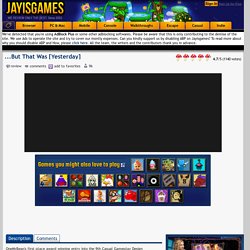 You play as an initially morose fellow who takes you on a personal journey through his life and his memories, and offers up a simple but touching and surprisingly heartfelt experience that is wrapped up in a beautiful package. Jeux chronophages. Massive Boggle en jeu. Games. Five games for the price of none!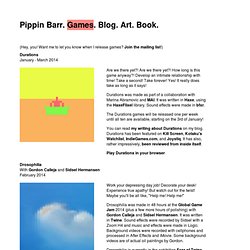 A bonus game for the price of one! It could only be the most fabulous Bungle of your dreams! Play the games your grandma might have bought you at a mall in Singapore by mistake! Community - journey to the center of hawkthorne. HOSHI SAGA. Hoshi Saga.
---