Shopping Monde
ThinkGeek's Geek Trivia Night on February 13! New year. New Trivia Night!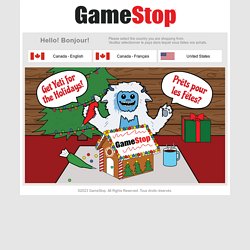 1246 rue Sainte-Catherine O. Montréal H3G 1P1 (514) 874-0063 HEURES D'OUVERTURE: 10h00 - 21h00 Lundi au vendredi 10h00 - 19h00 Samedi 11h00 - 18h00 Dimanche 509 rue Saint-Joseph E. Québec G1K 3B7 (418) 529-2647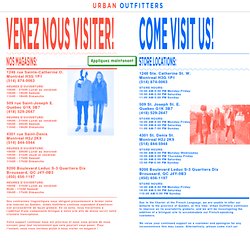 Established in 2005, Spoiled Brat offers on trend women's fashion from leading designers. Born out of a passion for sourcing the latest fashion trends, Spoiled Brat has quickly become one of the best places to find contemporary fashion. Whether you are looking for dresses, accessories, jewellery or the latest catwalk looks from brands such as Lauren Moshi, Wildfox and Neon Rose, we have everything you need to stay stylish. As one of the leading online women's fashion boutiques we are constantly updating our products and brands and we pride ourselves on the consistency and quality of our product ranges. With free UK returns and free UK delivery on all orders over £100, when it comes to forward thinking fashion, who says you can't have it all?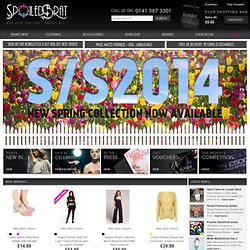 Spoiled Brat
I saw this fireworks display from Burj Khalifa in Dubai and had to share... It's incredible. Okay peeps, here's my wish for the new year... Patience, understanding, no smoking, call Mom, no harboring of negative thoughts, shop locally, eat organic, vote, support small businesses, drink in moderation, exercise, eat less red meat, read books, travel, pet the cats more, loose weight, ride bikes, write a novel, enjoy friends and family, say "hi" to passerbys, write thank you notes and LOVE LOVE LOVE. Happy 2014 y'all.
stay cute!