Psychologie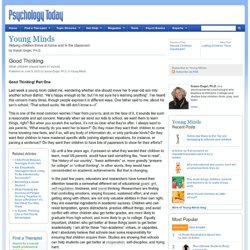 Good Thinking
Last week a young mom called me, wondering whether she should move her 8-year-old son into another school district.
Are You a Poor Communicator? Stop the Damage and Improve Relationships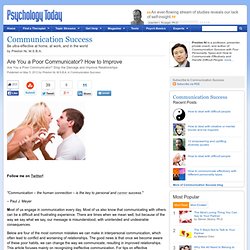 Paul J.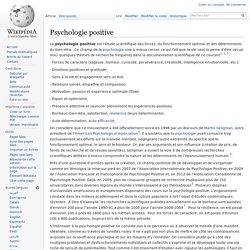 Un article de Wikipédia, l'encyclopédie libre. La psychologie positive est l'étude scientifique des forces, du fonctionnement optimal et des déterminants du bien-être.
Psychologie positive (Wikipedia)
If money doesn't make you happy, then you probably aren't spending it right‏