Psychologie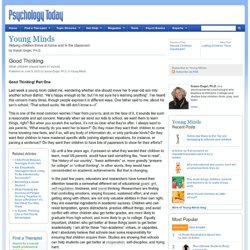 Good Thinking
Last week a young mom called me, wondering whether she should move her 8-year-old son into another school district.
Are You a Poor Communicator? Stop the Damage and Improve Relationships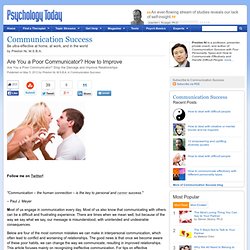 Paul J.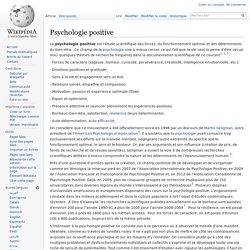 Un article de Wikipédia, l'encyclopédie libre. La psychologie positive est un courant de recherche et de pratique qui a été lancé en 1998 par Martin Seligman , alors président de l' American Psychological Association [ 1 ] .
Psychologie positive (Wikipedia)
If money doesn't make you happy, then you probably aren't spending it right‏