Autres
Build A Professional Real Estate Website With The Smooth Pro WordPress Theme
Smooth Pro is an advanced real estate WordPress theme from Gorilla Themes .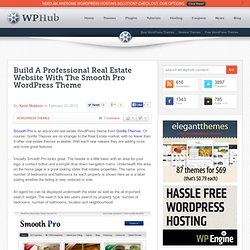 Webworks - Responsive WordPress Theme
The Novelist
WordPress Themes Demo
WP Traveller is a fantastic PhotoBlog WordPress theme that was created specifically for travellers. The design is defined by its amazing Google Maps integration.
WPTraveller - An Amazing Photo Blog WordPress Theme For Travellers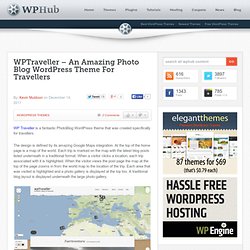 Art Couture is a unique minimal premium WordPress theme from Viva Themes.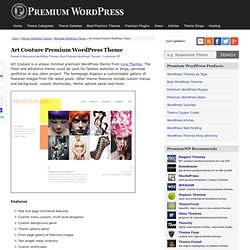 Art Couture Premium WordPress Theme
4th Nov 2011 | Posted by Eko S. | 1 Comment Whether you plan to have a Real Estate Agents site?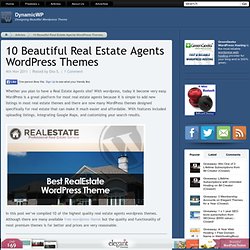 10 Beautiful Real Estate Agents WordPress Themes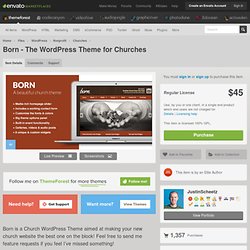 Born - The WordPress Theme for Churches
Born is a Church WordPress Theme aimed at making your new church website the best one on the block!
Huddle is a clean, robust and easy to use community theme designed and developed for WordPress and make compatible to run seamlessly with both BuddyPress and bbPress plugins installed.
Huddle - WordPress & BuddyPress Community Theme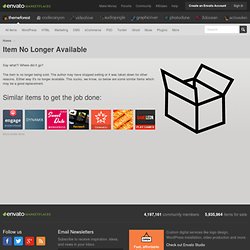 Huddle - WordPress & BuddyPress Community Theme Preview
Architectos - Blog & Portfolio WordPress Theme
Architectos – current version 1.7 available for download! Architectos – is perfect for architecture or design orientated blogs or for creative people/agencies who's tired of regular thumbnails grids layouts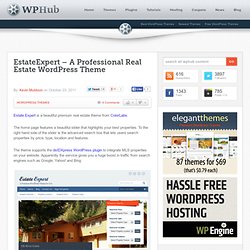 Estate Expert is a beautiful premium real estate theme from ColorLabs . The home page features a beautiful slider that highlights your best properties.
EstateExpert - A Professional Real Estate WordPress Theme
Museum Themes | Fine Art WordPress Themes by Arcane Palette Creative Design | Museum Themes | Ex Libris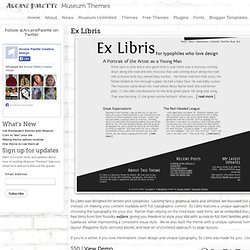 Ex Libris was designed for writers and typophiles. Lacking fancy graphical bells and whistles, we focussed our attention, instead, on making your content readable with full typographic control. Ex Libris features a unique approach to choosing the typography for your site.
It has been a good week for WordPress Video Enthusiasts. Yesterday I shared 50 Free WordPress Video Plugins that help you post and integrate your own videos and videos from across the web into your website. Today I would like to show you 50 beautiful WordPress themes that were designed specifically for posting videos online.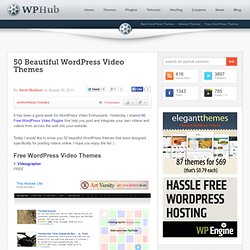 50 Beautiful WordPress Video Themes
jinsonathemes.com
Forbin pretium quam quis lacus eleifend ultricies Nunc ornare dui at metus mattis pulvinar. Nullam tincidunt justo nec libero malesuada eget dapibus lorem facilisis.
The Navigator - Location WordPress Theme
The Navigator is one of the most unique designs I have come across in a long time.