Utility
!DOCTYPE. !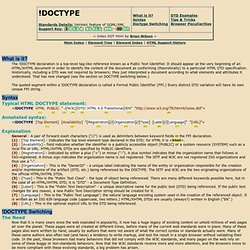 DOCTYPE SwitchingThe Need Now that it is many years since the web exploded in popularity, it now has a huge legacy of existing content on untold millions of web pages all over the planet. These pages were all created at different times, before many of the current web standards were in place. Rating System - Customer Ratings and Reviews Solution and Q&A software.
Set Your Location. URI Encode Online. Ms-office - Access 2003 Tutorials. Home MS Access Tutorials The Fundamentals In this tutorial you will learn about exactly what a database is, what it is used for, and how to perform simple database tasks, such as adding and deleting records.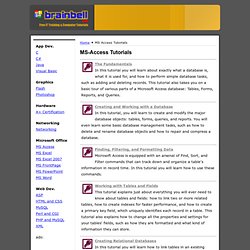 This tutorial also takes you on a basic tour of various parts of a Microsoft Access database: Tables, Forms, Reports, and Queries. Creating and Working with a Database In this tutorial, you will learn to create and modify the major database objects: tables, forms, queries, and reports. HTML URL Encoding. Learn Access Now!
---