Specialized
48960-free-landing-page-script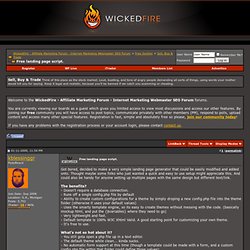 Got bored, decided to make a very simple landing page generator that could be easily modified and added onto.
Splash Page script
Description: A splash page is an interlude page that is shown temporarily before the intended target page, usually for the purpose of airing an important announcement or catchy advertisement. Quite a few popular sites such as PCWorld, News.com, Gamespot etc all use a controlled Splash Page for the later purpose. Well, with this script, you can painlessly add a Splash Page to proceed any page on your site, just by calling an external JavaScript at the top of the target page.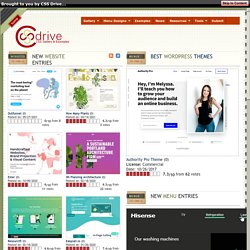 Customized Landing Page
SExpand Personal landing pages like Flavors.me are really popular right now, but we prefer more complete control over what Google has to say about us.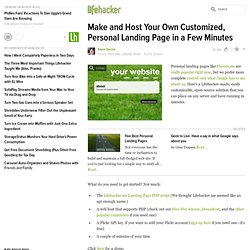 TCPDF example_006.php
<?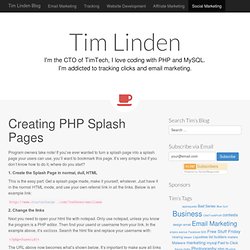 Program owners take note! If you've ever wanted to turn a splash page into a splash page your users can use, you'll want to bookmark this page. It's very simple but if you don't know how to do it, where do you start? 1. Create the Splash Page in normal, dull, HTML
Creating PHP Splash Pages