Date night
Awewahoo! Hawaiian Themed Date Night at Home. Warning: If you tend to blush at the thought of anything of the romantic risque sort, then turn around, my friends.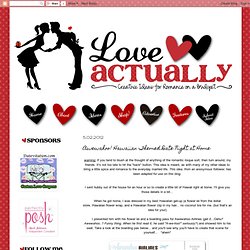 It's not too late to hit the "back" button. This idea is meant, as with many of my other ideas to bring a little spice and romance to the everyday married life. This idea, from an anonymous follower, has been adapted for use on this blog. I sent hubby out of the house for an hour or so to create a little bit of Hawaii right at home. Penny Jar Dates. 20 Active Date Ideas Slideshow. 20 Active Date Ideas By Jennipher Walters, Certified Personal Trainer When most of us think of date night, we usually imagine dinner and a movie.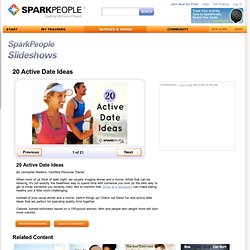 Olive Garden Date: at home. Board Question #66354 | The 100 Hour Board. Dear El Che, Take a sack full of apples, a metal bat, and go to the park.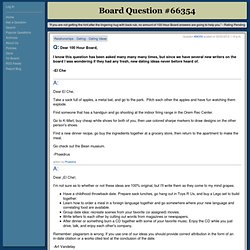 Pitch each other the apples and have fun watching them explode. Find someone that has a handgun and go shooting at the indoor firing range in the Orem Rec Center. Go to K-Mart, buy cheap white shoes for both of you, then use colored sharpe markers to draw designs on the other person's shoes. Marriage Gems. Spending quality time together is essential the success of a marriage.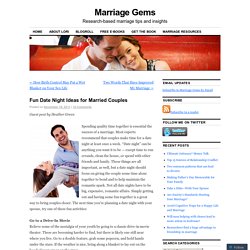 Most experts recommend that couples make time for a date night at least once a week. "Date night" can be anything you want it to be — except time to run errands, clean the house, or spend with other friends and family. Those things are all important, as well, but a date night should focus on giving the couple some time alone together to bond and to help maintain the romantic spark. Unusual (and fun) date ideas. Life in general: let's go on a date: july. The date envelope contents $15 Blockbuster gift card, 2 Do You Know Your Husband/Wife Quiz books cost $27 the plan It's a slumber party for two!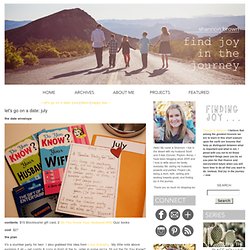 I also grabbed this idea from Love Actually.
---