Appetizers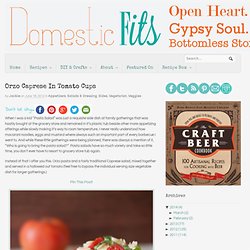 When I was a kid "Pasta Salad" was just a requisite side dish at family gatherings that was hastily bought at the grocery store and remained in it's plastic tub beside other more appetizing offerings while slowly making it's way to room temperature.
Orzo Caprese In Tomato Cups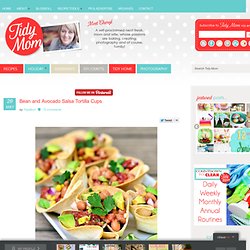 I absolutely LOVE avocados!
Ripening Avocados and Cowboy Caviar Bean Salsa Recipe
Will Cook For Smiles: Stuffed Mushrooms
How GORGEOUS are these? After I publish this post I might just sit here and stare at my screen for a while. I first saw these done in an issue of Saveur magazine and I practically fell over when I saw the photo.
Beet and Goat Cheese Napoleons | Fifteen Spatulas
No need to tell how important is Greek Culture in my life... Thanks Sophia for sharing your work with me.
Teaching English by Fran: Greek Independence Day and Greek Easter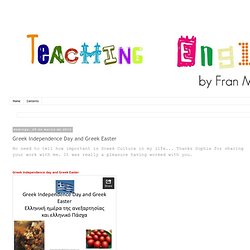 mother thyme: Tortilla Pinwheels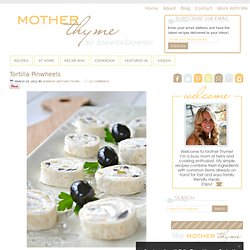 Pin It
leek, mushroom and parmesan phyllo pies These Leek, mushroom and Parmesan phyllo pies are just a little but decadent but make a fabulous vegetarian snack with a versatile filling that can be used in many ways. As is the starting point of most of my recipe ideas, these came about as a result of having a large quantity of leeks and mushrooms left over from a TV shoot.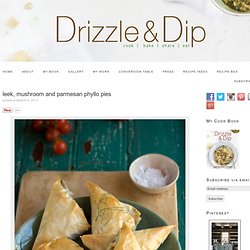 Leek, mushroom and Parmesan phyllo pies | Drizzle and Dip
Rating: 1.0/ 5 (1 vote cast) I had a fun time with this recipe. I wanted to re-create these amazing pizza rolls that I used to order in Manhattan, Kansas, at a place called Gumby's pizza.
Pepperoni Knots from Zestuous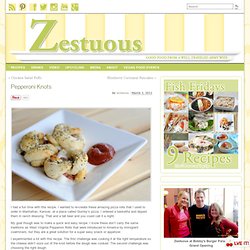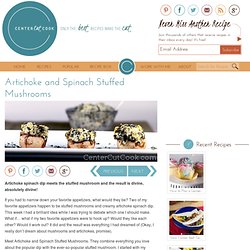 Artichoke and Spinach Stuffed Mushrooms
Artichoke spinach dip meets the stuffed mushroom and the result is divine, absolutely divine! If you had to narrow down your favorite appetizers, what would they be?
Artichoke and feta tarts - DHSP challenge #7 - Junglefrog Cooking
My version While I think some of the last couple of challenges where… well quite challenging… I think I may have picked a very easy one this time..:) So I would almost say that there is no reason not to participate this month!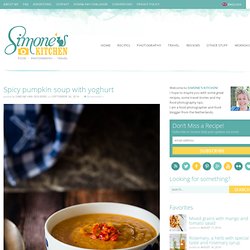 L'Exquisit: Tarta philo de espinacas, queso de cabra y nueces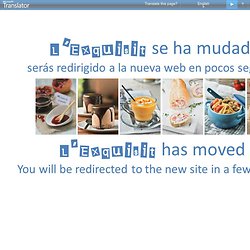 Esta es una tarta que todo lo que tiene de poco atractiva - se trata que las hojas de philo queden separadas y crujientes - lo tiene de deliciosa, así que os animo a probarla...
Chew Town: Haloumi Fritters and Ham & Olive Empanadas
I really enjoy a feed of bite sized pieces of flavour punching food (other wise known as Tapas). Its always great to try tapas when out to dinner with friends, as you share all the food, get to taste lots of different things and don't have to suffer the food envy of someone making a better choice than you! I have often entertained the idea of making tapas myself at home but it always seemed like a lot of hassle to try a few different dishes for just one meal.
Recipe Monday....
Cucumber and Feta Rolls
With all of the decadent snacks that I have been testing out lately I know that some of you are wondering: "Are there any lighter options?"
One of my favorite memories from the very early days of my relationship with Shane involves buffalo chicken wings. We were out at a local restaurant (we ate out A LOT those days) and we'd ordered wings as an appetizer. They weren't boneless, which as you've probably experienced, means they were super messy.
Buffalo Chicken Bites
Goat Cheese, Pesto and Sun-Dried Tomato Terrine
Gina Marie's Kitchen
*If visiting from Pinterest, thank you! Please make sure to check out the rest of my blog as I have many other great recipes on here.
{ Simply Divine} Roasted Grapes with Thyme, Ricotta and Grilled Bread
Cheesy Quinoa Cakes + Guacamole + Goat Cheese
Brunch Recipe Contest Winner – Monte Cristo Rolls
Asparagus Rolls
Sweet Berry Bruschetta {Sugar Rush Reinvented: #3}
More on Pizza Stuffing
The I ♥ Trader Joe's Around the World Cookbook: Htipiti