Philosophy
Tim Minchins Storm the Animated Movie. Occam's razor. William of Ockham Occam's razor (or Ockham's razor) is a principle from philosophy.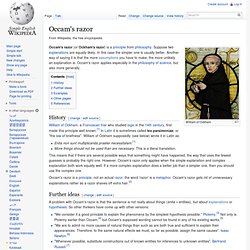 Suppose two explanations are equally likely. List of unsolved problems in philosophy. This is a list of some of the major unsolved problems in philosophy.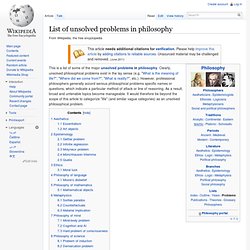 Clearly, unsolved philosophical problems exist in the lay sense (e.g. "What is the meaning of life? ", "Where did we come from? ", "What is reality? " How to Win Friends & Influence People by Dale Carnegie. Philip Zimbardo: The Secret Powers of Time (Animated) Bio Philip Zimbardo Philip Zimbardo is internationally recognized as a leading "voice and face of contemporary psychology" through his widely seen PBS-TV series, "Discovering Psychology," his media appearances, best-selling trade books on shyness, and his classic research, The Stanford Prison Experiment.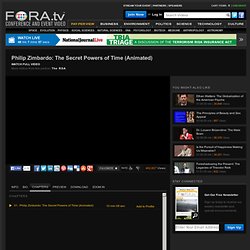 Zimbardo has been a Stanford University professor since 1968 (now an Emeritus Professor), having taught previously at Yale, NYU, and Columbia University. He continues teaching graduate students at the Pacific Graduate School of Psychology, and at the Naval Post Graduate School (Monterey). He has been given numerous awards and honors as an educator, researcher, writer, and service to the profession.
Depressive realism. Evidence for[edit]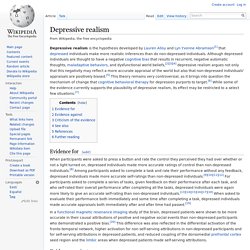 ---