Programming
Querido programador, vas a recibir la visita de 3 fantasmas
Whatsapp la aplicación mas conocida en el momento actual y posiblemente la que mas fallos de seguridad tenga , acaba de ser noticia por un nuevo bug, esta vez permite suplantar a cualquier usuario desde un pc, si tenemos el numero de serie (IMEI) de ese usuario.
Seguridad Nula: WHATSAPP EN PELOTAS: FALLO que posibilita la suplantación (spoofing) A DETALLE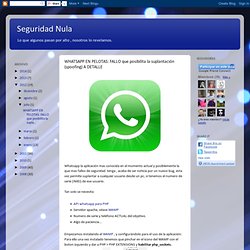 Tratando de entenderlo: Clean Code
Durante los últimos meses he estado leyendo y releyendo el libro "Clean Code: A Handbook of Agile Software Craftmanship" de Robert Martin.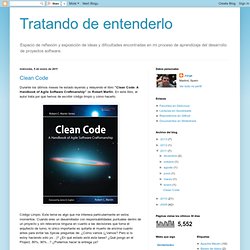 To ensure that the code that you write is always clean and complaint to your project specific coding standards and guidelines, it is important that you configure your eclipse to effectively use its compiler settings, Formatter, CheckStyle and related built in features.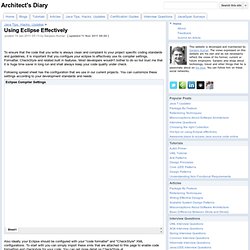 Using Eclipse Effectively - Architect's Diary