Drawing
Tutorial: Adult & Child Proportions. In the previous drawing post , I touched upon the differences between males and females when attempting to draw correct proportions.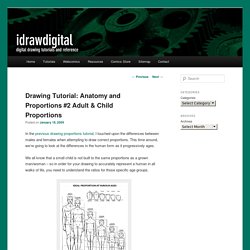 This time around, we're going to look at the differences in the human form as it progressively ages. We all know that a small child is not built to the same proportions as a grown man/woman – so in order for your drawing to accurately represent a human in all walks of life, you need to understand the ratios for those specific age groups. Figure drawing. Why are people so hard to draw?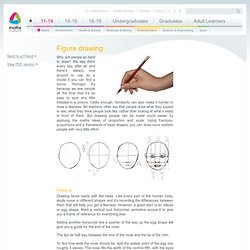 We see them every day, after all, and there's always one around to use as a model if you can find a mirror. Perhaps it's because we see people all the time that it's so easy to spot any little mistake in a picture. Oddly enough, familiarity can also make it harder to draw a likeness. Drawing_the_figure.gif (GIF Image, 884x2284 pixels) Tutorials. Time for a long overdue update!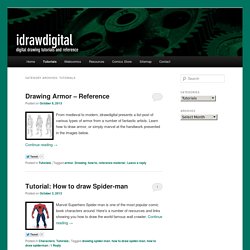 I've compiled a small list of some really cool digital coloring walkthroughs/tutorials that you may find interesting. Click on the links to go to the tutorials, and learn something new! Click here to continue… Hey folks – we're back with another set of tutorials at idrawdigital. How to draw funny cartoons. Simple guide to improve your drawing skills.
---