Mass emails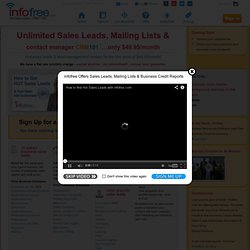 Unlimited Sales Leads & Mailing Lists | infofree.com
We have a flat rate monthly charge – cancel anytime…no commitment…money back guarantee. With infofree.com you get: Unlimited search, select, & view of sales leadsUnlimited Google mapping of sales leadsPrint & export of emails where availablePrint or export of sales leads & mailing listsFree e-mail marketing (JangoMail.com)
Spam Checker Tool - Check Your Email Message Content to Avoid Filters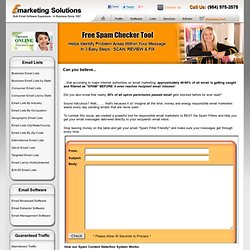 ...that according to major internet authorities on email marketing, approximately 40-60% of all email is getting caught and filtered as "SPAM" BEFORE it even reaches recipient email inboxes! Did you also know that nearly 30% of all opt-in permission passed email gets blocked before its ever read? Sound ridiculous? Well,....... that's because it is!
Buy Consumer Email Lists for Sale by State Buy complete data email lists by state at Emarketing Solutions. Whether you are looking for a Texas email list or an Florida email list finding state specific email marketing lists is simple. All of our state specific consumer email lists are broken down by state and are displayed in an easy to understand grid so you can pin point what you need quickly and effortlessly.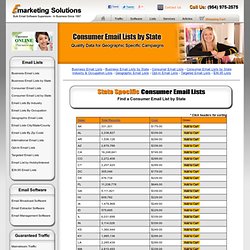 Buy Consumer Email Lists by State - Purchase California Email Lists & New York Email Lists
How to Get Email Addresses for Sending Bulk Email for Free
After you have your website or blog up and running, the next step in your online business should be obtaining an email list. Having a list of email addresses can be very beneficial for your marketing. You can send those people email newsletters informing them about your products, services, special offers, and other stuff so it can be a great way for you to increase your sales. There are several methods you can use to build your email list. But first you need to download and install bulk email software.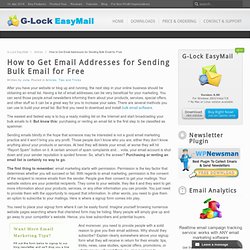 Free Bulk Email/Mailing List Software Downloads - Freeware Files.com
Building an email marketing website ready for a free email marketing software bulk email delivery can be pretty easy using open source and free softwares like WordPress and SendBlaster Bulk Emailer Free edition. Free tutorial download sources Warm up for an email marketing software ready website First step will be building a WordPress website and publishing your contents. Before the first website public presentation you will configure the WordPress opt-in widget for newsletter subscription. While you write and publish your contents, as time goes by, new subscribers will join the mailing list.
Email marketing software: Mailing software | SendBlaster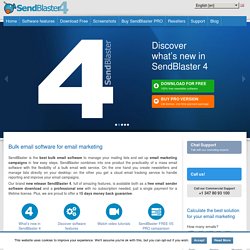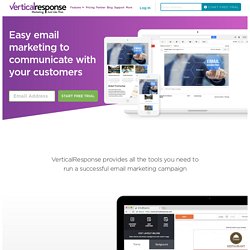 Over 850,000 Users Worldwide! Sarah Burchard S&S Brand "I own a small business, have no marketing experience and a very small budget. VR allows me to reach out to customers through email for next to nothing. It's fast, easy to use and has great templates to choose from." Sally Waters Birdy Botanicals "Thanks in large part to email marketing, I've been able to reach nearly every monthly sales goal that I've set for my business."
$10 Email Not Cutting It?