Hosting
Microsoft Office Live Small Business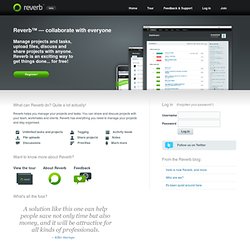 What can Reverb do? Quite a lot actually! Reverb helps you manage your projects and tasks. You can share and discuss projects with your team, workmates and clients.
Typography
What is OpenType? A great place to begin if you're new to OpenType, this article starts with the basics and provides links to more detailed information about the various aspects of OpenType. What is TrueType? This article will teach you the basics about TrueType fonts and their history. What is ClearType?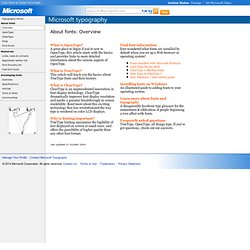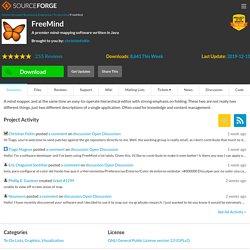 FreeMind
★ 4.8 Stars (207) 26,530 Downloads (This Week) Last Update: Download FreeMind-Windows-Installer-1.0.1-ma…exe Browse All Files Windows Mac Linux A mind mapper, and at the same time an easy-to-operate hierarchical editor with strong emphasis on folding.
Fjällräven Israel is an online shop focused on selling Fjällräven bags and backpacks of different sizes and for different uses. Its clean, professional web design makes shopping an easy, pleasant experience, both quick and trust-inspiring. The homepage is extremely user-friendly, letting visitors browse the website through navigation links in the main menu on top or through image and text teasers in the bottom of the page. The Shop page is divided into four categories – from classic models to laptop bags – and in each the bags are featured in easy-to-update, thumbnail grid-styled portfolios, with linkable images on hover. Once clicked, each item opens up to reveal full product details, price and an "Add to Cart" button. In the "Models Guide" page, each model is explained alongside an image of the item.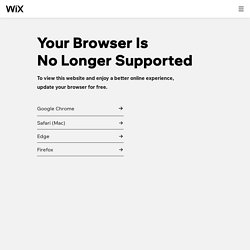 " It's a way our clients can get to know us and see our culture without physically visiting the store. I couldn't believe I got the site up and running over one weekend." " I have been an entrepreneur for many, years, but suddenly my art licensing is really coming together and I need to have a simple, bold statement about my art.
We've made changes to improve the way we bring you technical information. The way you consume content has been changing and TechNet has been modernizing with you. This means, introducing new apps and services that bring you the technical content you need on an ongoing (more rapid) basis.
TechNet Magazine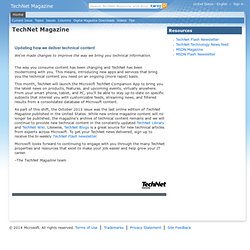 SEToolbox This is a comprehensive 'world' Save Editor for the 'Space Engineers' Game, available on the Steam platform for PC. http://www.spaceengineersgame.com release: SEToolbox 01.026.012 Release 1 - Apr 18, 2014 Replaced the SE Texture reader that generates SE icons. Much faster at start up and whilst running! SEToolbox now remembers its screen location a...