University Of California System
University of California, San Francisco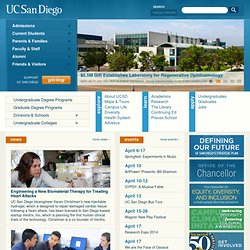 Engineering a New Biomaterial Therapy for Treating Heart Attacks UC San Diego bioengineer Karen Christman's new injectable hydrogel, which is designed to repair damaged cardiac tissue following a heart attack, has been licensed to San Diego-based startup Ventrix, Inc, which is planning the first human clinical trials of the technology. Christman is a co-founder of Ventrix. The Preuss School Launches Campaign for Longer Learning Time The Preuss School UCSD employs a variety of research-based best practices proven to help prepare low-income students to be first-time college attendees.
Read more about UCR is a Green College UC Riverside was recognized as one of the top green colleges in North America. The Princeton Review survey was conducted in collaboration with the Center for Green Schools at the U.S.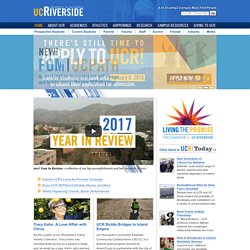 UC Merced
University of California, Irvine
UC Hastings College of the Law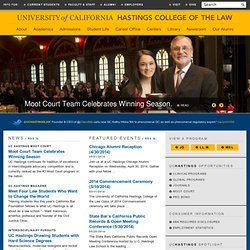 Friday, April 18, 2014 Moot Court Team Celebrates Winning Season UC Hastings continues its tradition of excellence in intercollegiate advocacy competition and is currently ranked as the #3 Moot Court program in the nation.
Skip to page content Resources Congratulations, UC Davis Class of 2018 One Campaign, One Hundred Stories Alumni Nancy and Tom Patten have made a pledge to help California's future innovators. read this series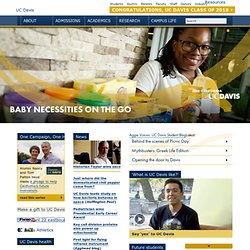 University of California | Office of the President